Arnold Manders finally set to realise World Cup dream
Created: May 21, 2022 07:50 AM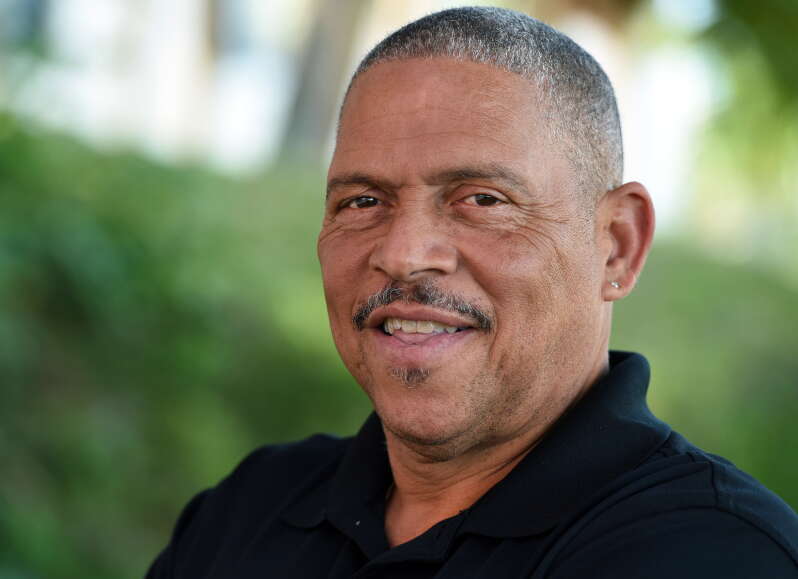 Arnold Manders is set to play in the Over-60s World Cup in Brisbane, Australia, in September, showing that even at the age of 63 one can still achieve their dreams.
Manders, who is the president of the Bermuda Cricket Board, was invited to be a part of the Rest of the World team for the inaugural World Cup for over-60s players from September 2 to 15.
Twelve teams are participating in the tournament, with the Rest of the World team made up mostly of English players as England have not entered a team. Manders was supposed to be one of three Bermudians heading to Australia, but Ricky Hill and Charlie Marshall are unavailable.
However, it was an opportunity too good to turn down for Manders, who is still active in the Evening Cricket League, helping Tuff Dogs win the 2021 Knockout Cup final by ten wickets over Renegades last Saturday. He took four for 24 as Renegades were restricted to 112 for six in their 16 overs at Shelly Bay Field.
It is in his slow bowling where Manders feels he can make a contribution to the Rest of the World team and will be expecting playing time with the teams facing a gruelling schedule.
"I'm still pretty active, but after missing out on a World Cup so many times while playing for Bermuda, this is an ideal opportunity, and plus they needed a bowler," Manders said.
"I don't do a lot of batting for Tuff Dogs, but I know I can still bat," the former Bermuda and St George's Cup Match player said.
"The Rest of the World team contains a few Englishmen and former Associate players. For me, it is an excellent opportunity to play in a World Cup.
"My wife and I were planning to go [to Australia] next year anyway, so it works out. The World Cup is in Brisbane but after that I'm going to fly to Adelaide to meet David Moore, the former national team coach."
The other teams at the tournament are hosts Australia, Canada, India, New Zealand, Sri Lanka, West Indies, Pakistan, South Africa, Wales, United States and Zimbabwe, as top players from the 1980s and 1990s turn back the clock during eight days of what is hoped to be exciting cricket.