Nirobi Smith-Mills plays down injury concerns
Created: Jul 15, 2022 07:56 AM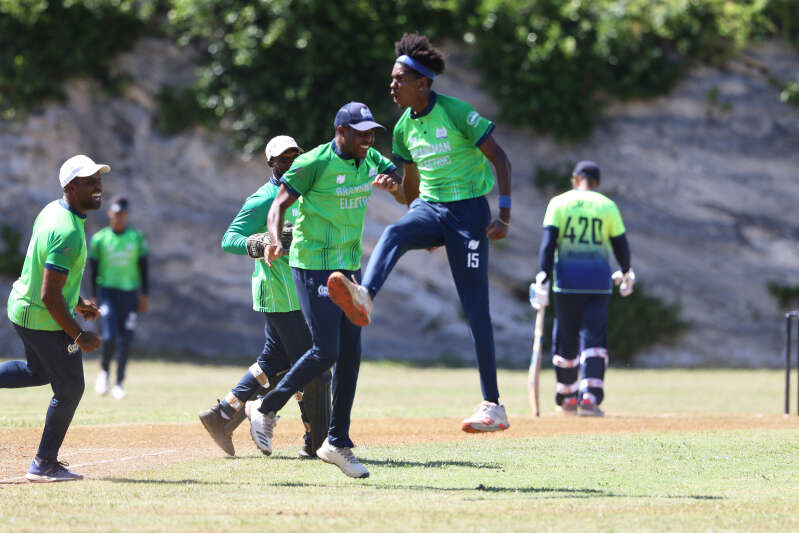 Southampton Rangers' Nirobi Smith-Mills played down any injury concerns that were raised after the fast bowler sat out the crucial 50-overs clash against Premier Division leaders St David's on Sunday.
Smith-Mills was conspicuous by his absence at the head of Rangers' attack after taking the new ball the day previous against PHC during a successful defence of the Western Counties Cup. However, he intimated the decision not to play to be relative to fatigue as a result of his being intensely active in two sports.
"I wouldn't call it an injury, just a bit of leg tightness that's bothered me throughout the season," explained Smith-Mills, who has emerged as a legitimate two-sport star — both as a bowler with genuine pace and as a swift middle-distance runner.
"I came home after focusing on running and I hadn't played cricket all year. And to come back here and do intensive things, running in from the boundary, and then running around, doing training for track, I'm just taking a few days off and then I'll be back to it."
Pressed further on the matter, in that he had appeared to perform at less than his usual optimum level during Saturday's match while failing to take a wicket in a five-over burst and seeming to somewhat struggle for consistency in line and length, Smith-Mills cautioned against overreaction.
"I wouldn't say I was wild or anything, just me not trying to go too hard," he said. "Not so much to protect my leg, but rather today was more important than yesterday, so just kinda taking it easy."
The University of Nottingham youngster, with a passion for animals, is also pressing for a place in Somerset's Cup Match team after standing as a reserve in 2021.
He was also recently singled out by new Bermuda coach Niraj Odedra as one with natural ability and the potential to be great with solid coaching and commitment.