Kamau Leverock and Allan Douglas Jr aim to make it a Bridge too far for Willow Cuts
Updated: Aug 12, 2023 08:13 AM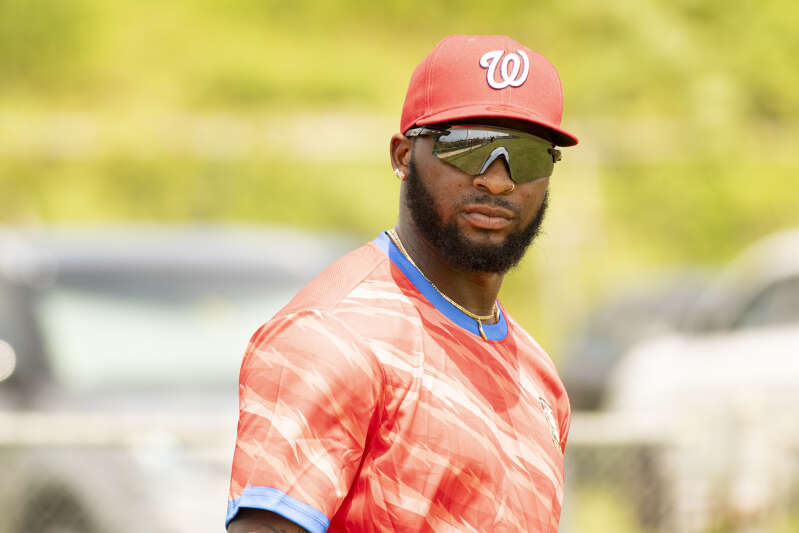 Challengers Somerset Bridge have been bolstered by the additions of star all-rounders Kamau Leverock and Allan Douglas Jr for the Western Counties final against holders Willow Cuts at White Hill Field today.
Leverock is making his first appearance for Bridge in the competition since 2011, while Douglas comes into the team as a colt.
The addition of the pair has added experience and depth to Bridge's batting and bowling, which could pose a threat to Willow Cuts' hopes of retaining their title.
Douglas, who previously represented Warwick and Southampton Rangers in the competition, has been in good form with the bat lately, having stroked a blistering 115 in the St George's Cup Match final trial.
Bridge are already looking to the future, having included promising seamers Callum McIntosh, 15, and Samir Tavares, 17, in their team for the big match.
Cuts have gone for a subtle facelift with early-order batter Ras Solomon Burrows returning from a foot injury to replace all-rounder Deunte Darrell.
Coach Dexter Basden's team reclaimed the trophy after beating Warwick by five wickets in a rain-affected affair last month.
Former Bridge player Dean Stephens was the hero for Cuts on that occasion, as he claimed three for 37 and thumped 32 not out while featuring in a match-winning 49-run partnership with fellow all-rounder Dominic Sabir.
It was second time the trophy swapped hands in as many rounds, as Warwick dethroned Southampton Rangers in last month's opening round.
The Athene T20 League resumes tomorrow with a full slate of Premier Division and First Division fixtures scheduled across the island.
Two-times defending champions St George's will travel to Sea Breeze Oval to face fellow unbeaten side Bailey's Bay in an intriguing top-of-the-table Premier Division affair, with Willow Cuts taking on St David's at Southampton Oval and Somerset doing battle with Western Stars at the North Field, National Sports Centre.
First Division matches will see leaders Cleveland County take on fellow unbeaten side Warwick at Sea Breeze Oval, Devonshire Rec taking on Southampton Rangers at Southampton Oval and Somerset Bridge and Flatts locking horns at North Field.