Victim wants Brangman to serve maximum term
Created: Feb 07, 2012 08:53 AM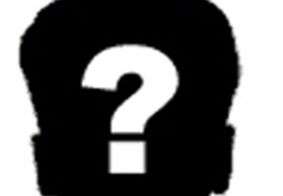 The young man sexually assaulted by his former boss at Bermuda Housing Corporation said yesterday he hoped his attacker would receive the "maximum sentence the courts are willing to give out".
Mr X, who cannot be named for legal reasons, was molested by Glenn Brangman between January and June 2009, while living in BHC accommodation and working as a clerk at the quango.
Yesterday afternoon, after a Magistrates' Court trial which began more than a year ago, he saw 59-year-old Brangman convicted of four counts of sexual assault and cleared of four others.
"I'm happy with the outcome," said the 22-year-old. "Even though it was four out of eight that he had to answer to, I'm still happy with the outcome.
"I feel justice was served and I feel it will still be served when it comes to sentencing day. I'm hoping he gets at least maybe five years. I'm looking for the maximum sentence that the courts are willing to give out."
Former Bermuda Regiment Major Brangman, of Limehouse Lane, Hamilton Parish, denied all the counts. He showed no emotion as Magistrate Khamisi Tokunbo delivered his judgement.
His lawyer, Shade Subair, asked for sentencing to be adjourned so a social inquiry report could be produced. She said she would ask for a community-based sentence, adding that her client had a "lifetime of previous good character".
Prosecutor Nicole Smith said a sexual assault conviction would usually attract a custodial sentence. The maximum jail term Mr Tokunbo can impose for such a conviction is five years.
Ms Smith added: "The Crown suggests that to even flirt with the idea of imposing a community-based sentence in this regard is nothing short of highly irregular."
Mr X, who was homeless, penniless and on probation for dishonesty offences at the time of the attacks, said they left him contemplating suicide and terrified that he would reoffend by hurting Brangman.
He decided to report what had happened to police and the BHC board after confiding in his girlfriend, 34. The couple are expecting their first child in July and said they were relieved to put the court ordeal behind them.
Mr X added: "I would encourage anybody that has been a victim: just don't be afraid. Speak out. At the end of the day, he's convicted. Now the last person he has to answer to is God.
"I still don't think that he's right. I think just as I need counselling, he needs counselling. I guess deep down, although I still hate him, I wish him the best to try and turn his life around and at least make amends."
Mr Tokunbo described in his judgement how Mr X was subjected during the trial to a "forceful" cross-examination by Ms Subair, who accused him of being inconsistent and fabricating his story to try to financially extort money from BHC.
The magistrate said coming to court and giving evidence on several occasions was a "difficult and humiliating experience" for the victim, but he showed "nerve and courage" and told the truth.
Mr Tokunbo found the victim to be an "honest, credible witness who strove to give a true and accurate account to this court of what he witnessed".
He said Mr X was a "young and vulnerable man who was on court probation and was desperately trying to turn his life around" when he began working for then BHC general manager Brangman and living in BHC's temporary housing at Southside.
The magistrate said of Brangman: "I find that neither he nor his witnesses have given me any good reason to doubt the veracity of [the victim] by their evidence.
"I do not believe the defendant was being honest when he denied all of the allegations of sexual assault."
He cleared Brangman of four counts because he had "some doubts as to when and where they occurred" and was not satisfied they could be proven.
Mr X said yesterday that though he was satisfied with the way the court dealt with the case, he felt let down by Government.
He lost his job at BHC after he complained about Brangman and the quango's board told him there was insufficient evidence to determine whether he was repeatedly assaulted.
Mr X claimed he never received a proper response from former Ministry of Labour, Home Affairs and Housing permanent secretary Derrick Binns after he submitted a written complaint and three-page summary of the assaults in June 2009.
But Dr Binns, now permanent secretary at the Ministry of Environment, told
The Royal Gazette in September 2009
that the claims were "taken very seriously" and an immediate inquiry was launched by the publicly-funded BHC.
He said he spoke to the complainant on July 6, 2009, and advised him the matter had been referred to the BHC board, "who by then had already been in contact with him, thereby confirming that the matter was being actively investigated".
The PS said: "I am satisfied that the BHC conducted a thorough investigation into his allegations and am satisfied with the conclusions based on that investigation.
"I cannot speak to the procedures that were followed, as I was not a party to the investigation."
Dr Binns added: "[Mr X's] allegations were taken very seriously, as evidenced by the speed at which the BHC began the investigation."
Dr Binns said Brangman's contract was with the BHC, not Government, and the victim was not a permanent BHC employee.
BHC chairman Charlton Dill turned down a request for an interview from this newspaper. His lawyer Victoria Pearman wrote in an October 2009 letter to us: "We are instructed that the Bermuda Housing Corporation board is confident that its procedures for dealing with complaints against personnel both generally and in the instant case are in keeping with accepted practice."
Mr Dill wrote to Mr X in July 2009 to say the board's findings regarding his claims were "inconclusive". The letter said Brangman's contract as BHC general manager was not renewed at the end of July 2009.
"I don't feel that I should be out of employment due to the fact that I made allegations against him," said Mr X.
"I don't feel that they have done their part. I wrote to them and asked them to deal with this to the fullest extent. If this is the fullest extent, then I'm very disappointed."
Mr X said he was stunned to discover a string of similar allegations were made about Brangman while he was an officer with the Bermuda Regiment.
The victim said he was angry that, despite the claims from 13 male soldiers, Brangman was given a job at BHC, where he came into regular contact with young men in need of housing.
"If they knew it, why introduce me to him," he said. "Even if they had just told me from the jump that he'd had previous allegations for this and that, I would have kept my distance from him."