Man, 27, arrested after pub row
Updated: Jan 29, 2015 07:01 AM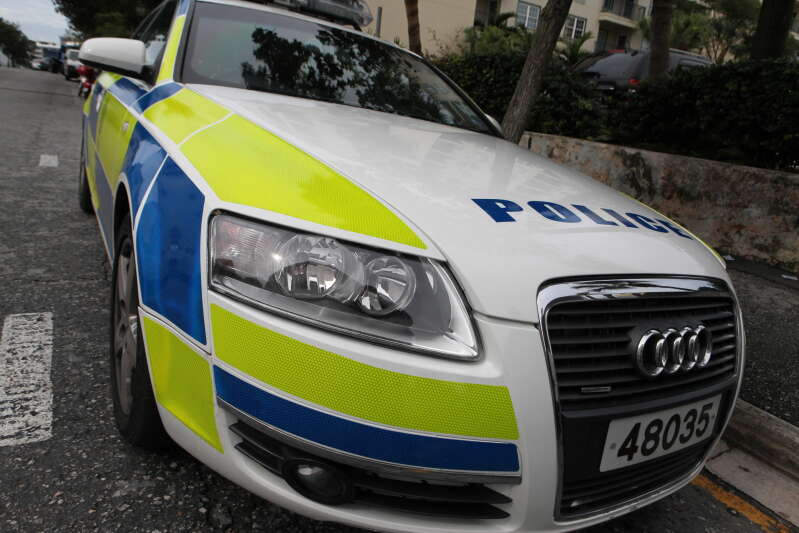 A 27-year-old Devonshire man was arrested in a bar after being accused of arguing with patrons and punching a hole in the door.
Reid Young, owner and operator of The Docksider Pub and Restaurant on Front Street, said the incident took place at about 5pm on Tuesday.
He said his bar had been busier than normal because of the union action at the nearby Cabinet building, but he did not know whether the fracas was related to that dispute.
"A guy got agitated and, yes, there were some union members here," Mr Young said.
"I guess it was a regular [verbal] fight between a guy and a couple of girls. Another guy came in and defended the girls, and so he became even more agitated.
"That's when he punched my door, breaking the window, and then he punched the hood of another lady's car, so I called the Police and he was arrested. It was one highly agitated individual.
"We are a peaceful establishment. I am not used to it — we don't have these types of issues on a regular occurrence at Docksiders and we do discourage antisocial behaviour.
"There was no fight, there were no punches thrown, no brawl. Once he was gone it was fine."
Police confirmed the man had been arrested and said that inquiries into the incident were ongoing.
A court appearance is expected in due course.