Sandys man banned from driving for 18 months
Created: Nov 01, 2017 09:00 AM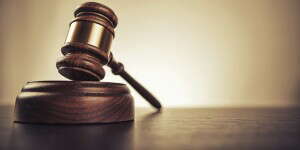 A Sandys man was banned from the road for driving while more than double the legal blood-alcohol limit.
Robin Blanco, 41, was arrested on Friday night after he drove past officers signalling for him to stop on Somerset Road.
Magistrates' Court heard Blanco continued on to East Shore Road, where police saw him swerve across the centre line before he pulled over.
Blanco told officers he had not been drinking, but prosecutors said his voice was slurred and his breath smelled of alcohol.
He later provided police with breath samples, which showed he had 170 milligrams of alcohol in 100 millilitres of blood — more than double the legal limit.
Senior magistrate Juan Wolffe fined Blanco $1,000 and banned him from driving for 18 months.
• It is The Royal Gazette's policy not to allow comments on stories regarding court cases. As we are legally responsible for any libellous or defamatory comments made on our website, this move is for our protection as well as that of our readers.