Police seize imitation assault rifle on street
Updated: Jan 24, 2021 08:14 PM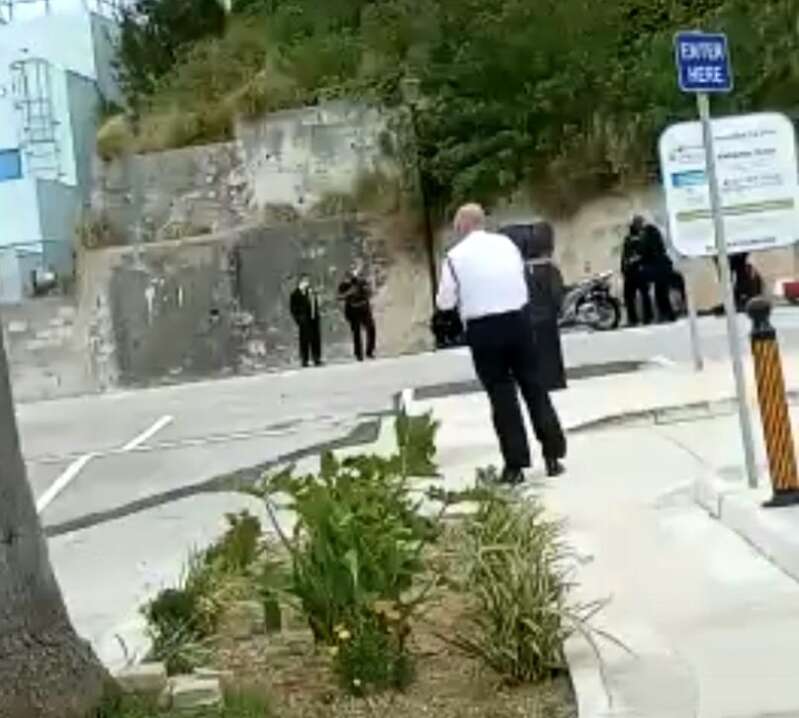 A replica rifle was seized today and two men arrested, police have revealed.
Commissioner of Police Stephen Corbishley warned the two risked being shot.
He added: "Not only did these individuals behave recklessly and irresponsibly causing members of the public to be fearful for their safety, but they also put themselves at severe risk of being seriously hurt or worse by officers responding to a call of masked individuals armed with a rifle.
"Thankfully, nothing untoward came of this and that is in no small measure due to the extremely high level of extensive and rigorous training our armed response officers undergo.
"I once again remind the public, possession of replica firearms is against the law and anyone found in possession of such items, will be prosecuted to the fullest extent possible."
A police spokesman said officers responded after they were alerted to two men in dark clothing and masks on a motorcycle near the car park on Cavendish Road, Pembroke.
He added the passenger appeared to have a firearm.
A spokesman said: "Armed officers responded to the incident which occurred around 3pm today.
"There were other males with a video camera at the scene."
The two men taken into custody were said to be aged 45 and 49.
It is understood the weapon was a replica AR-15 semiautomatic rifle – a civilianised version of the US military's M-16 battle rifle.
Police appealed for witnesses or anyone with information on the incident to contact police.