Outside experts cost BPS $500,000 in 21 months
Updated: Mar 18, 2021 10:07 AM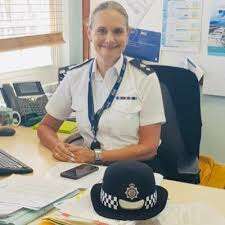 More than half a million dollars has been spent by the police service on consultants in the past 21 months.
A notice published in the Official Gazette yesterday revealed that two special investigators, two crimes of scene investigators and an intelligence analyst are being paid almost $100,000 a year each.
That is in addition to a contract worth $78,000 a year for Superintendent Gillian Murray, the head of the police professional standards unit, who is seconded from Britain.
The notice said that special investigator David Boyce's $137,502 contract was for the 21-month period from July 1, 2019 to March 31 this year.
Special investigator John Ashington, crimes of scene investigators Diana Dissington and Victoria Holden and intelligence analyst Andrew Jones all have one-year contracts worth $98,247.
It is understood that Mr Ashington, Ms Dissington, Ms Holden and Mr Jones held contracts with the BPS in previous years.
Ms Dissington's and Ms Holden's LinkedIn profiles said they have been crime scene investigators with the BPS since October 2011 and May 2014, respectively, after they moved to Bermuda from the United Kingdom.
Ms Murray came to Bermuda in October 2019 to head the service's professional standards department as part of a drive by Commissioner of Police Stephen Corbishley to improve conduct and root out corruption.
Her LinkedIn profile said she also worked in professional standards in the British Transport Police and was a fast track assessor at the College of Policing in England.
Mr Corbishley said in February last year that the BPS had invested resources into its professional standards department, "which has responsibility to ensure the service acts with integrity and professionalism".
A police spokesman said last October that Ms Murray was seconded to the BPS for 12 months to "lead this change programme" with the goal that a BPS officer would later take on her role.
The Royal Gazette reported at the time that since August 2018 there had been investigations of 87 officers – more than 20 per cent of BPS personnel – and three had been dismissed.
But the article said a review of decisions on officer conduct made by Ms Murray was under way after it was found she did not have the authority to make them because of a legal technicality.
The Public Access to Information Act requires public authorities to publish details of contracts worth $50,000 or more.
The BPS notice posted by Mr Corbishley was dated February 26 and published yesterday.
A police spokesman said yesterday that the BPS would respond to questions sent that day but would not be able to do so in time for today's article.
This article has been amended to make clear that the BPS did respond to questions sent yesterday by The Royal Gazette but said it was unable to provide the information in time for this article. An earlier version wrongly stated, due to an editing error, that the BPS did not respond.