Seconded police officer Murray to return to UK
Updated: May 05, 2021 03:12 PM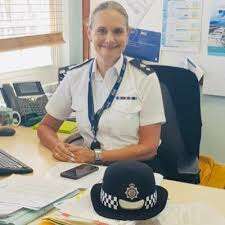 The head of the Bermuda Police Service's internal discipline unit is returning to the UK, a police spokesman said today.
Superintendent Gillian Murray was seconded to Bermuda from the British Transport Police on a 12 month contract in October 2019.
The police spokesman said Ms Murray had completed her secondment in charge of the service's Professional Standards Unit and would be replaced by Chief Inspector Arthur Glasford.
Commissioner of Police Stephen Corbishley said: "The BPS places professionalism at the heart of everything we do.
"The work of our Professional Standards Department has been at the forefront of this work to ensure we secure and protect the confidence of local communities in the work we deliver each and every day.
"I am delighted for Superintendent Murray, who goes on to promotion with her home police service, the British Transport Police. Her leadership with the BPS has been first class.
Mr Corbishley added: "She has contributed greatly to our work and I consider that has assisted the next step she has achieved in her policing career.
"Our congratulations go with her as she departs.
"I am also delighted to welcome Chief Inspector Glasford into this role.
"Mr Glasford is a seasoned detective and senior leader whom I have no doubt will continue the essential work we do in this area."