British MP and 'great friend to Bermuda' dies after stabbing attack
Updated: Oct 16, 2021 07:55 AM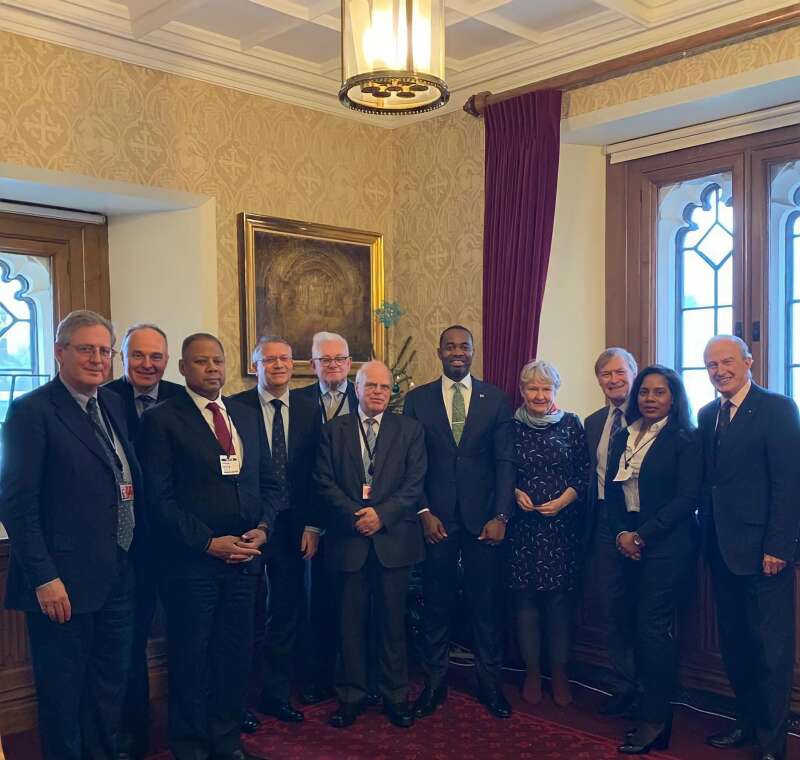 A British MP and "friend to Bermuda" was yesterday killed in a knife attack at a church in his constituency.
Sir David Amess, a Conservative MP, was the chairman of the Britain-Bermuda All-Party Parliamentary Group.
Essex Police said they responded to reports of an attack just after noon UK time at Belfairs Methodist Church in Leigh-on-Sea in Essex.
Sir David, who represented Southend West, was at the church for a constituency surgery.
He was treated by emergency services, but died at the scene.
Essex Police said a 25-year-old man had been arrested on suspicion of murder.
Twitter
David Burt, the Premier, said Sir David was a "great friend to Bermuda".
He added: "On behalf of the Government and people of Bermuda I wish to express our deepest condolences on the tragic loss of Sir David Amess MP.
"One of UK Parliament's longest serving MPs, Sir David Amess was a dear supporter and friend of Bermuda as the current chair of the Bermuda All-Party Parliamentary Group.
"Sir David demonstrated passion and advocacy for Bermuda throughout our long-term engagement in the UK Parliament, our thoughts and sincere sympathies are with his family, friends and colleagues."
Cole Simons, the Opposition leader, said: "The One Bermuda Alliance is shocked and saddened to learn of the untimely and senseless death of Sir David Amess.
"A long time public servant, Sir David was known for his affable personality and warm smile.
"The only solace in this tragedy is that he was killed as he was doing what he loved—meeting his constituents in order to better serve his community.
"We extend our condolences to Sir David's wife and children, the Conservative party and the people whom he served with zeal."
Wayne Caines, the former Minister of National Security, said he had met with Sir David in the UK, and that he was a friend to Bermuda and its people.
He added: "We had some meetings in the UK - at the time we were discussing the passport issues in Bermuda, so myself and the Permanent Secretary met with him about it.
"He was a nice person. He was quite affable, and we became fast friends.
"I was shocked by his untimely passing, and my thoughts go out to his family."
Twitter
Sir David, 69, an MP since 1983, was married with five children.
He visited the island in 2004 with other UK MPs as part of a fact-finding mission by the Commonwealth Parliamentary Association's UK branch.
The group met members of the Government and visited CedarBridge Academy, Sandys Middle School and the King Edward VII Memorial Hospital during their week-long stay.