Police report four dog attacks – including one on a ten-year-old girl
Updated: Jan 23, 2023 09:25 AM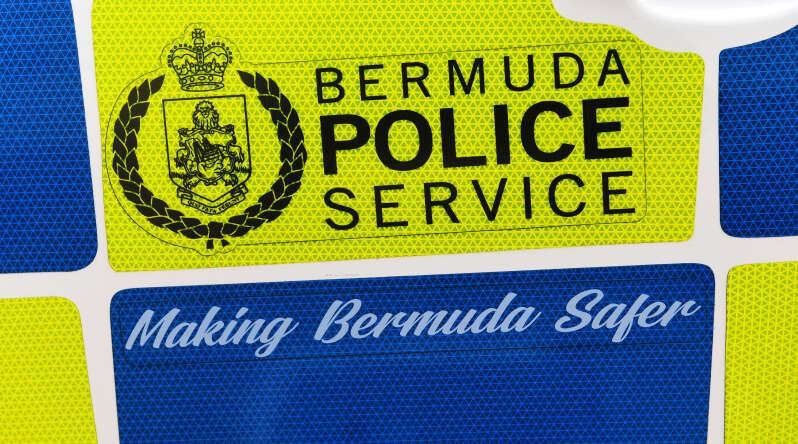 Police were called to deal with four separate dog attacks – including an incident involving a ten-year-old girl.
Animal wardens are also now conducting follow up inquiries regarding the four incidents, which all happened on Friday.
Police said that at about noon, officers and an animal warden attended a home on Summit View Drive in Hamilton Parish. Two dogs, said to be pitbulls, were seized by the animal warden after it reportedly bit a female senior.
Then, at about 12.30pm, officers responded to another report of a dog biting a 76-year-old woman on Luke's Pond Road, Southampton.
The woman received treatment at King Edward VII Memorial Hospital and was later discharged. The dog involved was not located and the matter has been referred to the animal warden, according to a police spokesman.
At 3.55pm, a ten-year-old girl was bitten by a dog in the Middletown Lane, Pembroke area. The girl was treated for her injuries at the hospital and later discharged.
The dog believed to be responsible was seized by an animal warden.
Finally, at about 6.30pm, police said there was a report of a dog attacking another dog in the Happy Valley Road, Elizabeth Hills Road area.
A Labrador sustained a serious leg injury in the attack after the offending dog broke free from where it was kept on Elizabeth Hills Road. It was seized by an animal warden.
The police have reminded dog owners of the responsibilities under the Dogs Amendment Act 2018 with the spokesman saying: "A person found guilty in court of an offence under the Act, in the first instance, is liable to a maximum six months' imprisonment, or a fine of up to $10,000, or both."
The news comes as Jarion Richardson, the One Bermuda Alliance deputy leader, said that dog attacks were "out of hand".
Mr Richardson also claimed bureaucratic "chaos" was delaying enforcement of animal control regulations and leaving "neighbourhoods locked in a state of fear".
He questioned whether it would take the death of a child to force the Government into action over the issue as he insisted that victims needed to be put first.
He claimed: "The dog attacks in this country are out of hand. When I was a reporter, I reported on unresolved dog attacks.
"As a police officer, I dealt with unresolved dog attacks. As an MP, I listen to complaints about unresolved dog attacks. It's been twenty years of people getting injured by uncontrolled dogs.
"Some neighbourhoods get by better than others, but that should not mean the problem gets ignored.
"I've been working with residents in one area for months on an attack that left a man severely injured.
"There has to date been no enforcement action against the dog's owner. The enforcement process is clearly a bureaucratic mess.
"Between the police officers, who have a dozen other criminal offences to attend to daily, and the dog warden, who seem to be unable to proceed to enforcement, it's slow, chaotic and a case of people pointing their fingers at each other.
"The worst part is that the victims have to relive these dog attacks. They still have to come and go in the areas where they were attacked. Neighbourhoods are locked in a state of fear.
"How many more people are going to be wounded and hospitalised before we reform this area of law? Will it be the death of a small child that spurs this Government into action?
"If this Government cares about people, then it has to care about victims first."
The Royal Gazette revealed that at Summit View Drive a senior was knocked to the ground and mauled by two pitbull terrier-type dogs.
The victim, a senior in her sixties who works as a housekeeper, was walking to her job when she was set on by dogs.
The women suffered bites to her legs and body in the attack, which only ended after a Good Samaritan came to her rescue and fought the dogs off.
They were able to walk to the home of the victim's employer and were later taken to King Edward VII Memorial Hospital for treatment.
Last year, the Government said that there had been 203 reports of dog attacks in the previous five years, with the vast majority of offences committed by pitbull terriers. There were a further 103 reports chases and threatening behaviour by dogs.
The figures led to Walter Roban, the Minister of Home Affairs, to impose tough regulations controlling the breed.
At the time, Mr Roban said that the abuse and "weaponising" of the animals had "come out of the shadows" and that he was finalising regulations that would give greater power to dog wardens.
The Government has been contacted to see if there is any update on the regulations.
• UPDATE: This article has been updated to correct a source of information.