Williams targets more cycling success
Created: Oct 23, 2013 09:00 AM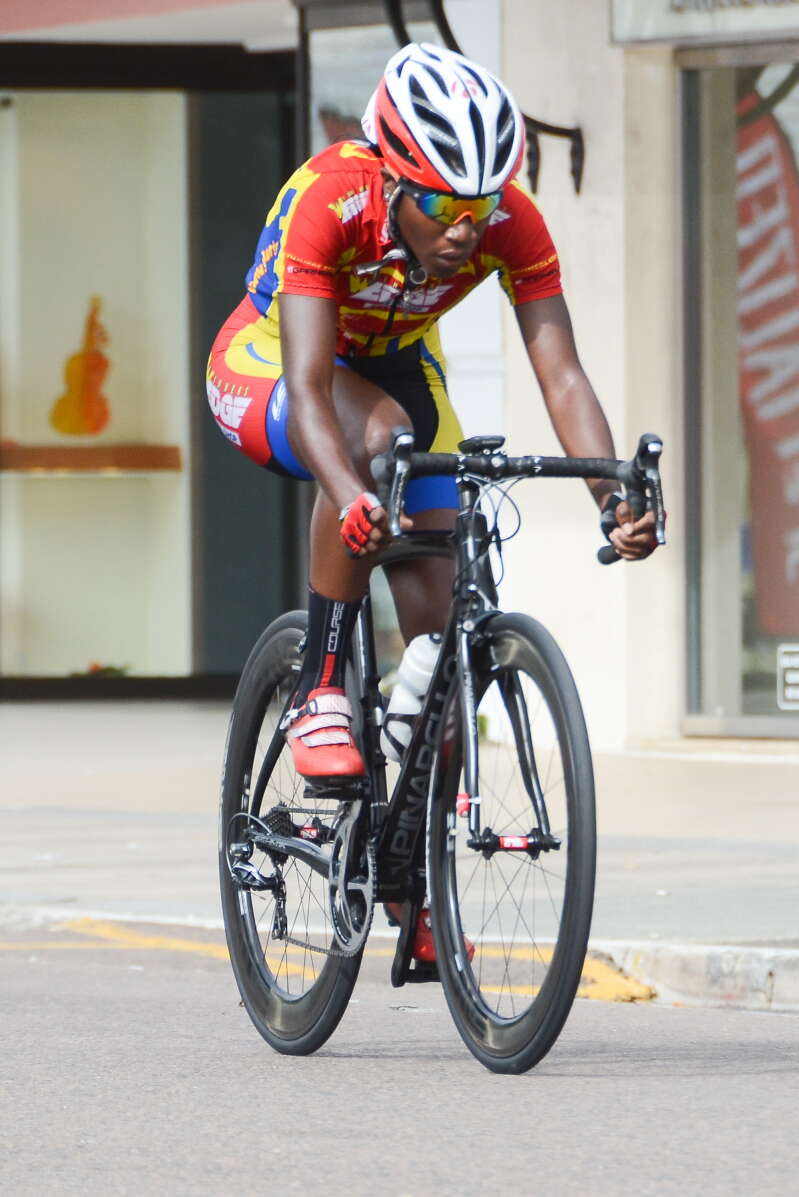 Cycling ace Zoenique Williams has set her sights even higher for next year's Caribbean Cycling Championships (CCC) in Puerto Rico.
The 28-year-old female cyclists is fresh off a silver medal display in the road race at last weekend's championships in Curacao and if all goes accordingly she hopes to go one better and win the gold at next year's event.
"I definitely think I can win this event," Williams declared. "The sky is the limit ... but I believe I will go further."
The reigning national road race and criterium champ turned heads in Curacao after pushing defending champion Tamiko Butler (Antigua) all the way before running out of gas on the final lap and settling for the silver medal.
The two women broke away from the peloton on the third lap in a two horse race for the top spot on the podium.
Williams credits her rival for helping her earn a place on the podium on her CCC debut.
"She (Butler) is a more experienced rider than me and she definitely had me working," Williams said. "She kept telling me 'let's work, let's move' and we kept increasing the gap so she definitely had me working.
"On the back stretch of the last lap I was still with her and she asked me was I able to pull through and I told her not unless she slows down and she said she couldn't slow down and pulled away from me. I just put my head and down and kept my speed consistent and came through to the finish line."
Williams' Winner's Edge coach, Greg Hopkins, reckons the future is very promising for the top female rider.
"I think that she has a big future in women's cycling form the Caribbean perspective to begin with and maybe even further than that," he said.
"It's very early days and she's just come off two extremely good performances, locally with the criterium championship last week and then of course with the Caribbean championships yesterday (Sunday). But cycling is a roller-coaster ride that's full of ups and downs.
"Cycling isn't something that comes overnight and she's been at it now just for about year and a half. She's working very hard at it but she will find that to move up the ladder of cycling requires incredible amount of continuity in training and sacrifice. And if she's prepared to make it then I think the sky is the limit so far as representing Bermuda in a number of competitions."