Alexander Miller picks up where he left off in MTB series
Created: Feb 02, 2021 08:00 AM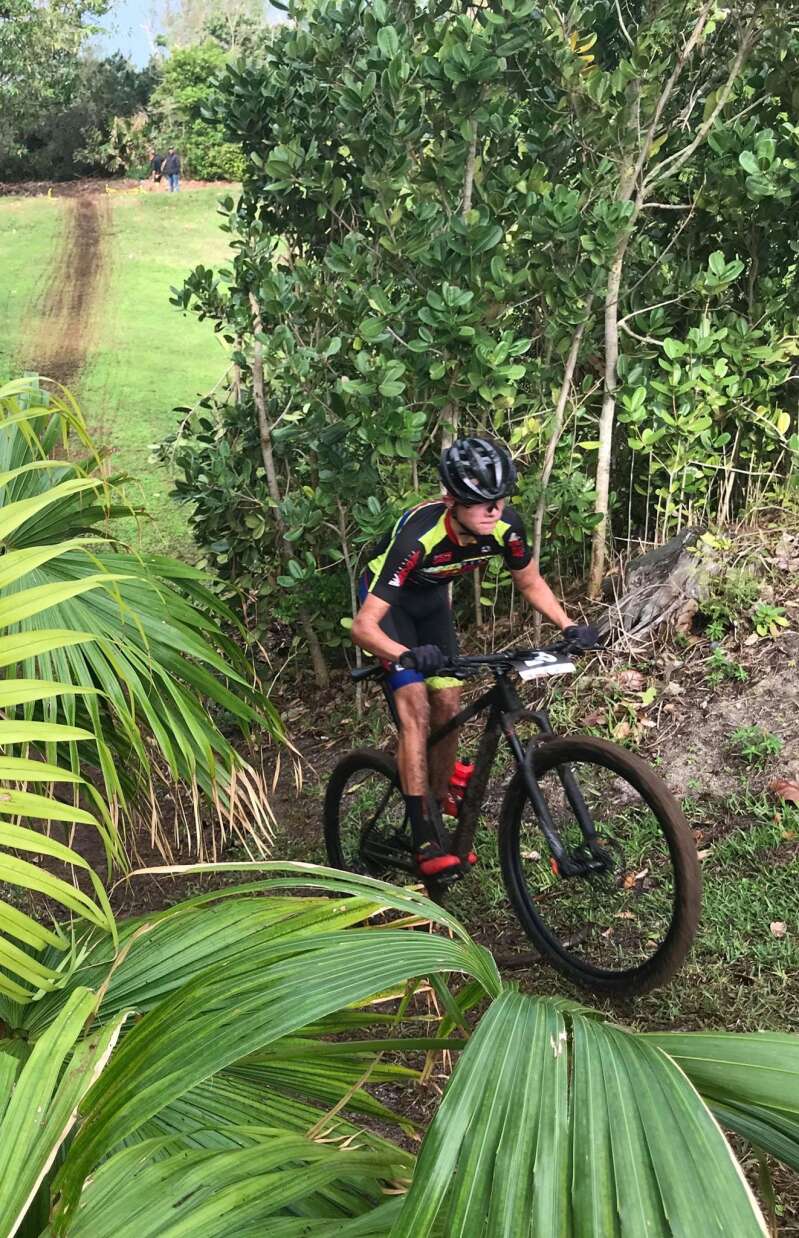 Alexander Miller strengthened his position at the top of the One Communications MTB Race Series standings with victory in round two at Southlands.
Having got off the perfect start by winning the opening round at the Arboretum last November before the season was halted owing to government Covid-19 restrictions, Miller returned in style with another success in the Male Open 60-Minute category.
Just as he did in the first round, Miller edged out Alan Potts, completing five laps in a total time 54min 40sec, with his nearest rival covering the same number of laps in 56:39. David Byrne was third, finishing four laps in 45:14.
Nico Davis also maintained his perfect start by again claiming victory in the Male Open 30-Minute category. Davis completed three laps of the course in a time of 32:05 to take the chequered flag ahead of Sherman Darrell, who finished three laps in 32:21. Michael Terceira rounded off the top three, in 32:45.
There was also joy for Cassandra McPhee, who claimed first place in the Female Open 60-Minute race, completing three laps in a winning time of 46:08. Jennifer Wilson was narrowly behind in 46:19, with Ashley Robinson third in 52:51.
Caroline Wright prevailed in the Female Open 30-Minute race, doing three laps in 39:31to finish ahead of Christine Soutter in 39:36 and Zina Jones, who crossed the line in 41:19.
In the 13-to-16 race, Jackson Langley was at his dominant best to claim victory, finishing three laps in 31:37. Slightly more than three minutes behind the winner, Tyler Coleman (34:04) pipped Ollie Haywrd (34:41) for second place.
The 15-Minute race proved a closer affair, with Philando Hill ultimately prevailing, completing six laps of a smaller course in a time of 15:46, slightly ahead of James McFarlane in 15:56 and Reeve Johnston in 16:51.
The third round of the series is scheduled to take place at Lagoon Park in Sandys on Sunday.