Kaden Hopkins extends impressive start to domestic season
Created: Feb 09, 2022 07:36 AM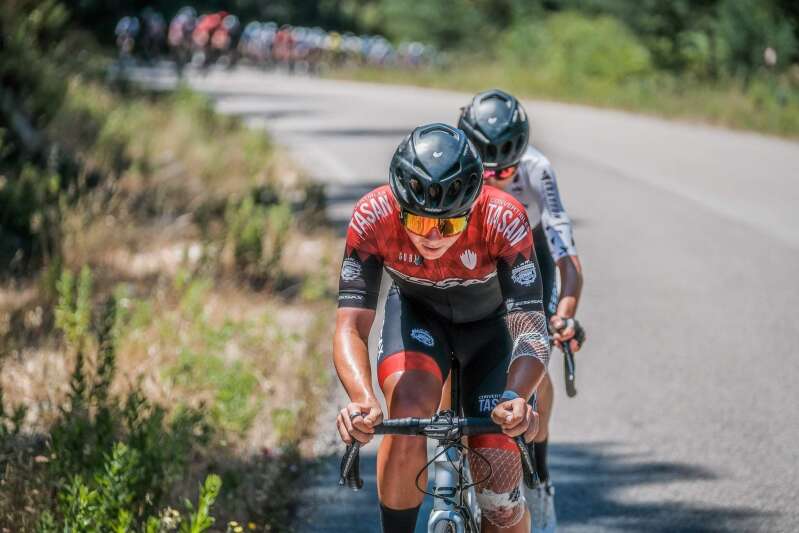 Kaden Hopkins extended his strong start to to the new domestic cycling season in Spain with an encouraging performance in the La Vuelta Guadelentine race series.
Fresh off the back of successive podium places ― following up victory in the season opening Interclubs Castalla Road Race in Alicante, with an encouraging third-place finish in the Vinalopó Interclub competition in Yelca ― the 21-year-old was hoping to build on that momentum in the three-day event.
So it proved, as Hopkins, competing for Equipo Essax, the elite under-23 team of the Sax Cycling Club, narrowly missed out on the top-ten, placing 12th, from 102 finishers, in the overall general classification with an accumulative time of 6hrs 58min 36secs, just 32 seconds adrift of winner Abel Balderstone Roumens.
Hopkins was well in contention for a top-three finish after the first two days of racing. Having claimed a second-place finish in the opening time-trial, he went on to finish 12th in the road race to stay in third place in the general classification heading into the final day of competition.
However, the third stage, a 136 kilometre course in Puerto Lumbreras, ultimately ended his podium challenge.
Having endured a gruelling 400 plus feet of climbing, with an arduous uphill finish, Hopkins battled his way to a creditable 22nd place, 32 seconds adrift of stage winner, Benjami Prades Reverte, but well within the front pack of riders as they crossed the line.
That ultimately saw him drop out of the top-ten but Hopkins would have been content with still claiming a highly respectable finish overall and continue his encouraging start to the domestic campaign.