Kavin Smith storms to surprise success in MTB race series finale
Created: Mar 02, 2022 07:40 AM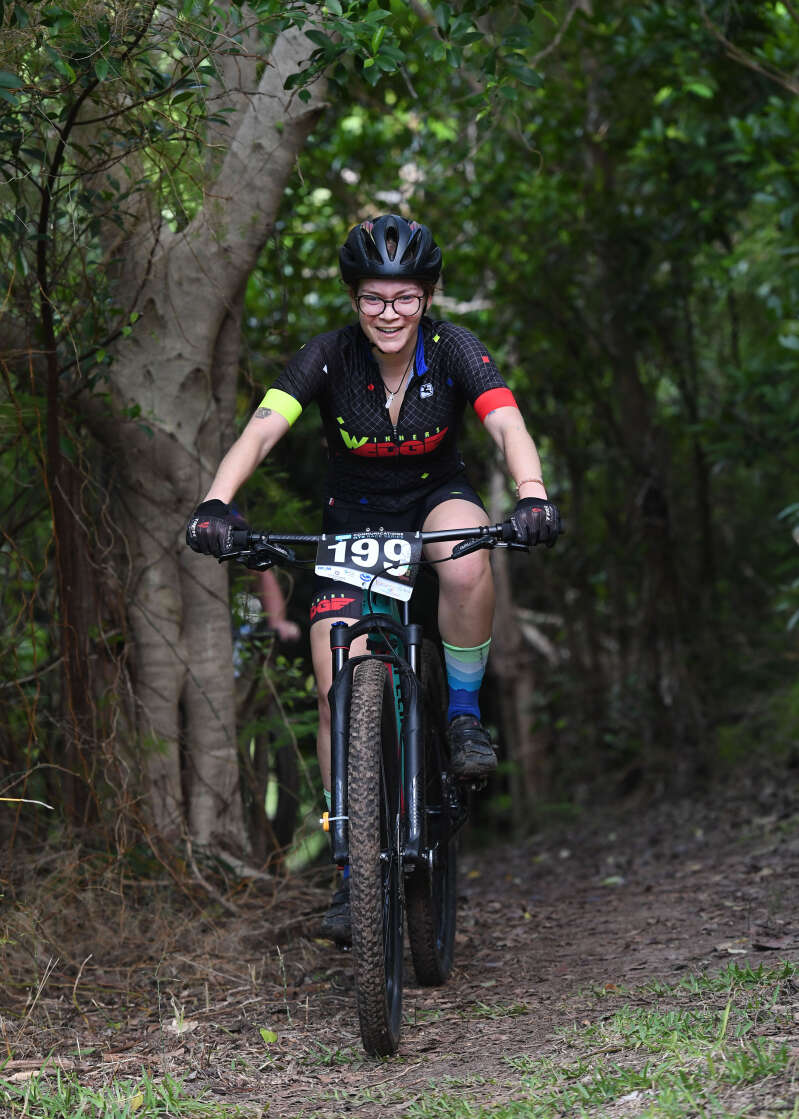 Kavin Smith upset the form guide by claiming a surprise victory in the seventh and final round of the One Communications MTB race series at Ferry Reach.
On a day in which a total 125 competitors took on the challenging revamped 2.5 mile loop course, Smith prevailed in the Male Open 60 Minute division after a prolonged battle with Cameron Morris and Chris Nusum.
While all three of the top three competitors completed a total of five laps, a late surge ultimately proved pivotal for Smith, who crossed the line in a time of 1hr 9min 43sec, a little more than 20 seconds ahead of Morris, with Nusum more than a minute further behind.
Cassandra McPhee made it back-to-back victories In the Female Open 60 Minute division. Of the three riders competing, McPhee was the only one to complete four laps, crossing the line in a time of 1:13.12. Jennifer Wilson finished second having managed three laps in slightly over an hour, with Ashley Robinson third, having completed the same number of laps in 1:04.17.
There was an impressive win for Wendell Burrows in the Male Open 30 Minute division, after he completed three laps in a winning time of 41.40. Sherman Darrell and Craig Ferguson also managed the same total laps, with the former claiming second place in 42.26, more than a minute ahead of the latter.
The Female Open 30 Minute division proved the most competitive race of the day as Christine Soutter pipped Jennifer Lightbourne to victory in a thrilling finale.
Having both completed two laps of the course, it was Soutter who prevailed in the sprint to the finish line, crossing in 34.27, just five-tenths of a second ahead of her nearest rival. Zina Jones was a further three minutes behind to complete the podium places.
There was also success for Gordon Smith and Skye Ferguson in male and female 13 to 16 age divisions, while Makao Butterfield was at his dominant best to win the Male nine to 12 age division. He finished slightly less than three minutes clear of second-placed Jeon Wolfe, having also completed one more lap than the rest of the field.
Kelise Wade also claimed a comfortable victory in the Female nine to 12 age division, having completed five laps, one more than anyone else, more than a minute-and-a-half ahead of Daisy Langley.
Jack Jones prevailed in Male Under-8 division, while Esme Jansma enjoyed success in the respective female division.