Conor White crowned king of the road as defending champion Dominique Mayho crashes out
Created: Jun 27, 2022 07:52 AM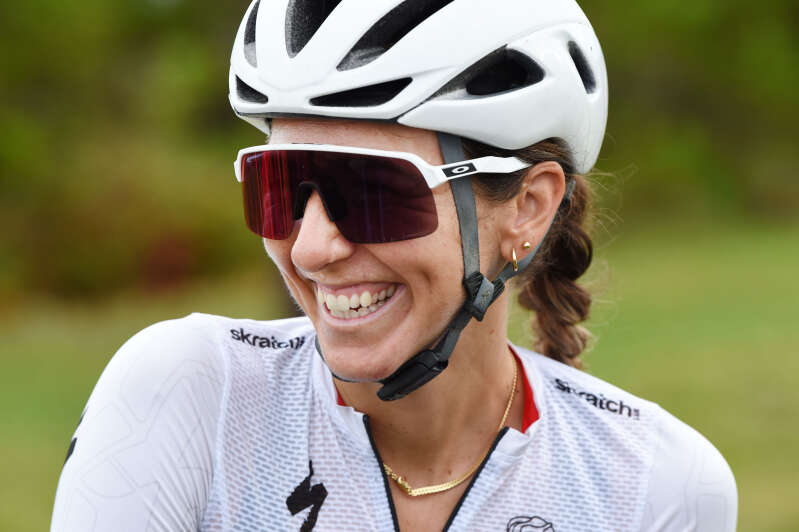 Conor White claimed his second national crown in as many weeks, winning the CG Insurance Bermuda Road Race Championship title, yesterday.
Fresh from prevailing in the CG Insurance National Time-Trial Championship last week, White once again edged out main rival Kaden Hopkins as part of a five-man sprint to the finish line which also involved Alex Pilgrim, Liam Flannery and Nicholas Narraway.
The 60 mile race, which ended on Kindley Field Road, had an early incident when defending champion Dominique Mayho slid out on St David's Road on the second lap and suffered road rash as he was forced to withdraw.
That left the field wide open with the five riders all staking a claim for the title building up to the final sprint.
Four other riders in the Open Male category, Nicholas Pilgrim, Alexander Miller, Wouter Aarts and Andrew Charlesworth, did not finish along with Mayho,
White endured to take line honours, winning in a time of 2hr 28 min 23.345 sec in the closest possible finish as Hopkins placed second in 2:28:23.356 and Pilgrim third in 2:28:23.769.
Flannery was close behind in fourth in with a time of 2:28:24.027 while Narraway placed fifth in 2:28:32.170.
Caitlin Conyers, who also claimed the time-trial title last week, defended her Open Female crown, finishing the 40-mile race in 1:52:59.091, some five minutes ahead of Ashley Couper (1:58:03.800) and Karen Smith (1:58:04.373) who completed the top three.
There was also joy for Steven Smith, who was the top finisher in the Masters Male category, completing the 40 miles in 1:39:59.683, six minutes ahead of Steven Millington with Tracy Wright and Clifford Roberts close behind in third and fourth place in times of 1:46:02.710 and 1:46:04.141.
Kavin Smith, a former top runner, who is enjoying competitive cycling these days, was the fifth Masters finisher with a time of 1:46:09.587.