Bermuda's juniors haul in more gold at Caribbean Junior Cycling Championships
Created: Nov 25, 2022 02:22 PM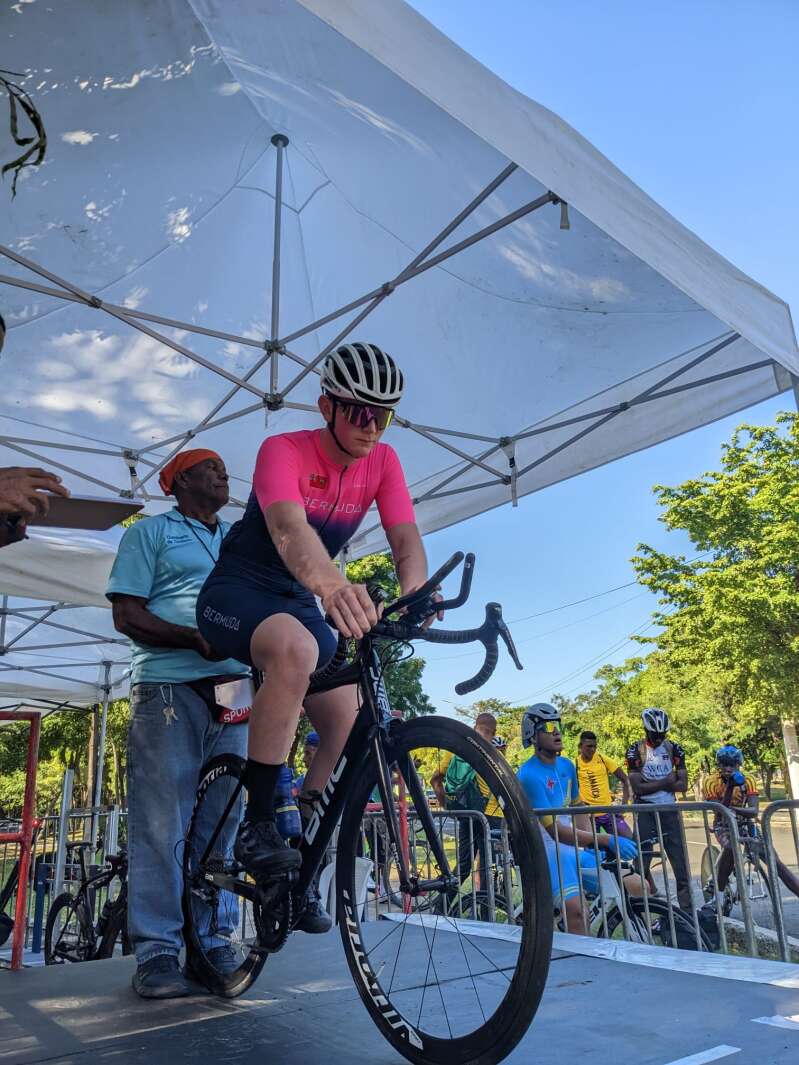 Bermuda's cyclists once again made their mark on the international stage after clinching four gold medals at the Caribbean Junior Championships in Santo Domingo, Dominican Republic.
The medal charge was led by the team's female riders Annabelle Miller and Charlotte Millington, who fresh from clinching glory in their respective time-trial races on the opening day, completed sensational doubles by adding gold in their road races to cap an impressive debut for both at this level.
"We were always hopeful that we would be able to challenge for medals at the championships and after the first day the expectation grew a bit more for both Charlotte and Anabelle to win another gold each," said Chequan Richardson, co-captain.
"There was a little bit of apprehension beforehand because it was both their first time at the Championship and a new experience. However, they've done incredibly well and they are both just over the moon."
"Charlotte is only in her first year as a junior so has a good few more years of being able to come and compete at these Championships. Hopefully she can build on this momentum because she could dominate for a few years, while for Anabelle it has been a great way to sign off from the Junior age group.
"The future certainly looks bright for them in the sport if they keep it up and continue to progress."
While it proved a memorable conclusion to the championship for the female members of the Bermuda team, the men endured a frustrating end to the campaign.
Having narrowly missed out on medals in the time-trial with Cameron Morris and Thomas Quarterly finishing fourth and fifth, they suffered even worse luck in the road race, with Quarterly and Moses Johnson being forced to pull out with cramp, while Morris crossed the line in tenth.
"From the team point of view it was a real mixed day," added Richardson. "Obviously Charlotte and Anabelle did incredibly well to win gold again but unfortunately the boys had less joy with Moses and Thomas both getting cramp and having to pull out.
"Cameron stuck at it but unfortunately he missed a decisive break and once that happens in a race like this, you've lost your chance. However, he still managed to finish in the top ten so that is still encouraging.
"While they'll be disappointed, it is an experience they can all build on and learn from."