Robin Horsfield back on track with victory in Canada
Updated: Jun 06, 2023 07:49 AM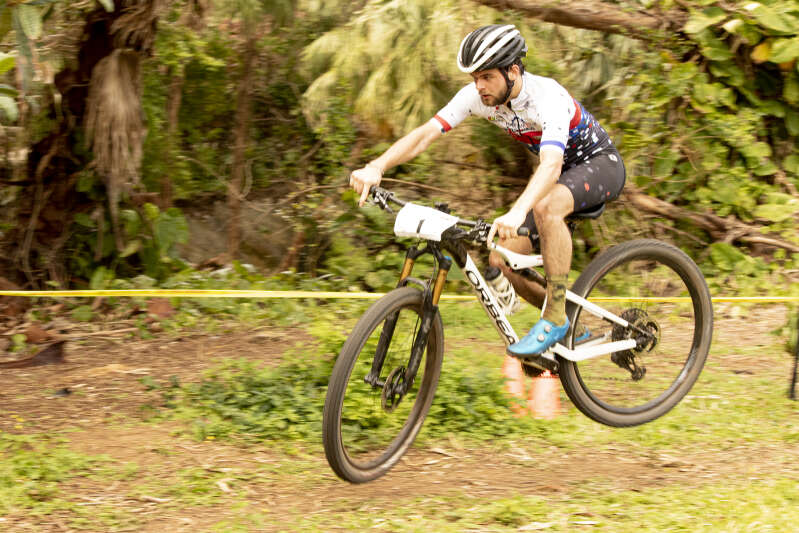 Robin Horsfield bounced back from a disappointing start to the new season with victory in the in the Kelso Mountain Bike Series opener in Canada.
Competing in the Expert division, Horsfield beat a field of 59 participants in his class in a winning time of 1hr 7min 24sec, pipping Lucas Goertz by just seven seconds.
Having endured a difficult start to the campaign in which a mechanical issue led to disqualification in the elite men's cross-country race at the Pan American Mountain Bike Championships in Brazil last month, the 23-year-old was relieved to get back on track in style.
"I have great sponsors supporting me who are all a huge boost to my programme and so that, and the Bermuda Bicycle Association's support for the Pan Am Championships, was weighing heavily on my mind as the season did not start out as we all might hope," said Horsfield, who was also forced to miss the opening Ontario Cup race due to illness.
Building on that success, Horsfield was back in the saddle to claim an encouraging ninth place on the Canada Cup Short Track Series.
"We continue to utilise the short-track races, which are more road and criterium-like in nature, as training for Robin," said Mark Brown, Horsfield's coach.
"I was pleased to see him have the guts to attack the group mid-race. Seeing him attack a national-level event suggests that his development is continuing on an upward trajectory."