Kaden Hopkins claims second Tour of Guadeloupe stage victory
Updated: Aug 14, 2023 07:50 AM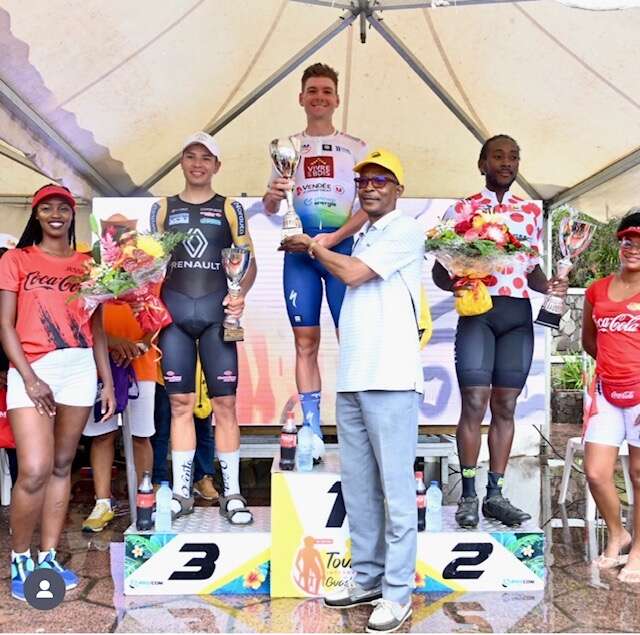 Kaden Hopkins captured a second stage victory at the Tour of Guadeloupe as he and his Vendee U team-mates enjoyed highly successful race series.
The Bermudian cyclist won the eighth stage of the ten-stage race on Saturday after completing the 12.5-kilometre time-trial in 26min 58sec.
"It's just a good day for me," Hopkins said.
"The last couple of days I have been losing a lot of time in the stages so I haven't had to burn the same energy that a lot of top chasing guys do.
"I think the time-trial is a time trial and I felt good today. Even though it's a big climb at the end I just stuck to my sensations and it was good."
It was the 23-year-old's second win at the event having also won the second stage six days earlier after pipping team-mate Lucas Boniface and rival Loic Laviolette in a sprint to the finish to lead the field of 125 riders across the line.
Hopkins and his team-mates came away with a total five wins, two second-place finishes and a third to finish second behind winners Hexagone Corbas Lyon Metropole. Team Madreas Cycling finished third to complete a clean sweep of the podium by French teams.
National time-trial and road race champion Hopkins finished 32nd in general classification, fifth in overall points won and tenth in the mountain stages.