Premier encourages College students in back-to-work programme
Updated: Aug 22, 2011 10:11 AM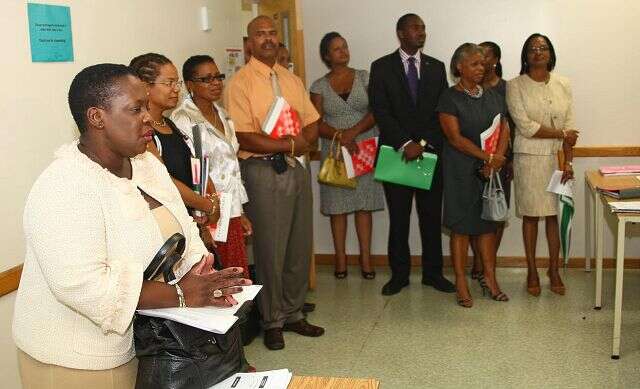 Premier Paula Cox has visited Bermuda College to give words of encouragement to students upgrading their skills as part of a Government-sponsored back-to-work programme.
The Finance Minister was at the Paget campus on Thursday, when she told those taking computer, management and accounting classes that she was "extremely proud" of them.
The "Getting Bermudians Back to Work" initiative has attracted 72 Bermudian participants and is sponsored by the Cabinet Office and Ministry of Finance. Ms Cox, who was accompanied by Education Minister Dame Jennifer Smith and Economy Minister Kim Wilson, said: "Bermuda needs those who are willing to expand their horizons. These Bermudians are going back to school so that they can go back to work and I commend them for their effort.
"We need to prepare for the jobs of the future by upgrading our skills today. This Government will continue the important work of developing our workforce."