Young Bermudian's great distinction
Created: Sep 13, 2017 09:00 AM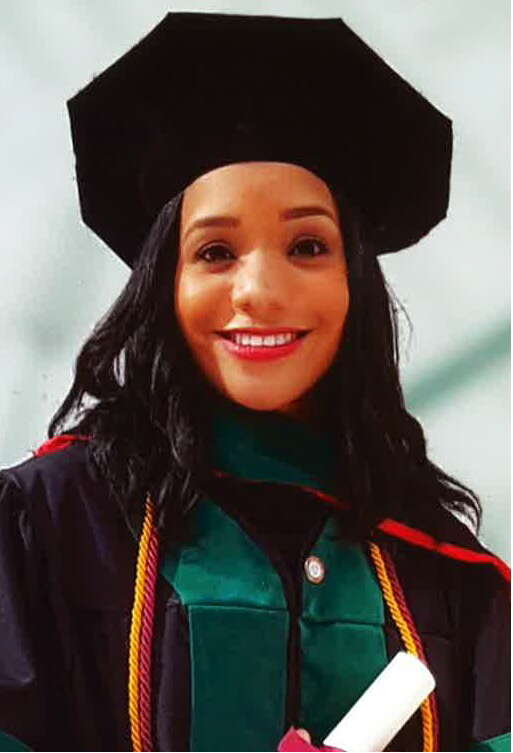 Bermudian doctor Jordan Simmons, 27, has been celebrated by her family for graduating magna cum laude this summer from St George's University.
Now working as a resident doctor in internal medicine at Albany Medical Centre in New York, Dr Simmons scored in the top 2 per cent on the United States medical licence examination.
A graduate of the Bermuda High School, Dr Simmons also took first-class honours for her bachelor of science in medical biochemistry from Leicester University in 2011.
Along with her team at Lincoln Medical and Mental Health Centre, Dr Simmons this year published a research paper in the American Journal of Respiratory and Critical Care Medicine.
The group explored complications arising from a severe case of vasogenic oedema, a form of brain swelling.
Also a member of the Iota Epsilon Alpha medical honours society, Dr Simmons is the daughter of proud parents Ronald and Tammy Simmons, and granddaughter of Marilyn and the late Myron Simmons, and Muriel and the late Maxwell Lawrence, and St Clair Simmons.