Saltus graduates get home visits
Updated: May 08, 2020 05:11 PM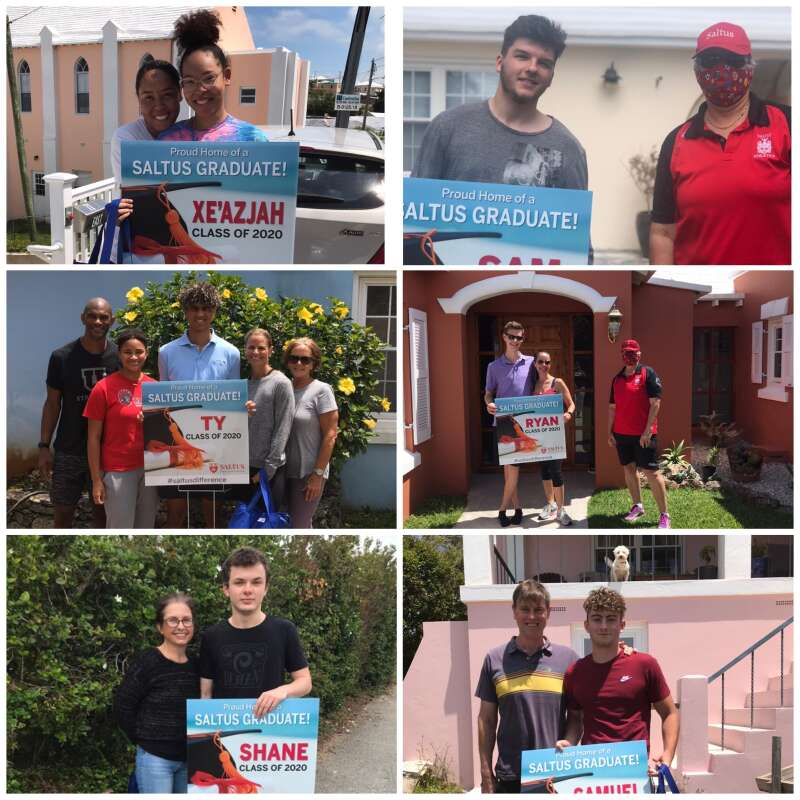 Teachers from Saltus Grammar School gave every member of their graduation class a home visit this week.
All 47 members of the Class of 2020 were visited as a way to lift their spirits while at home.
The event was organised because the school leavers missed several rites of passage, such as 'Prank Day' and their last assembly, because of the Covid-19 pandemic.
Nicole Chichon, the deputy head of student life at Saltus, said: "We really wanted to show them that we are thinking of them and that they continue to be valued members of the Saltus community."
About 22 of the soon-to-be graduates were "lifers" who had attended the school since their foundation year in 2006.
James Anthony, the director of the senior school, and Erica McArthur, a history teacher and the year coordinator for graduate year 2, visited pupils who live in the west and central parishes on Wednesday.
Ms Chichon and Lesley White, a physical education teacher, visited pupils in the Eastern parishes.
Parents of pupils said they were delighted by the gesture.
One family told the school: "This is why Saltus is Saltus. The family unit.
"We are so proud to be a part of this family."
Another grateful family told the school: "The fact that you took the time to do this during this very difficult time, means so much to us."
A Saltus spokesman said that the school was looking at options for this year's graduation ceremony and would inform parents when a decision was made.