BHS girls excel in IB diploma and I/GCSEs
Created: Oct 12, 2020 10:17 AM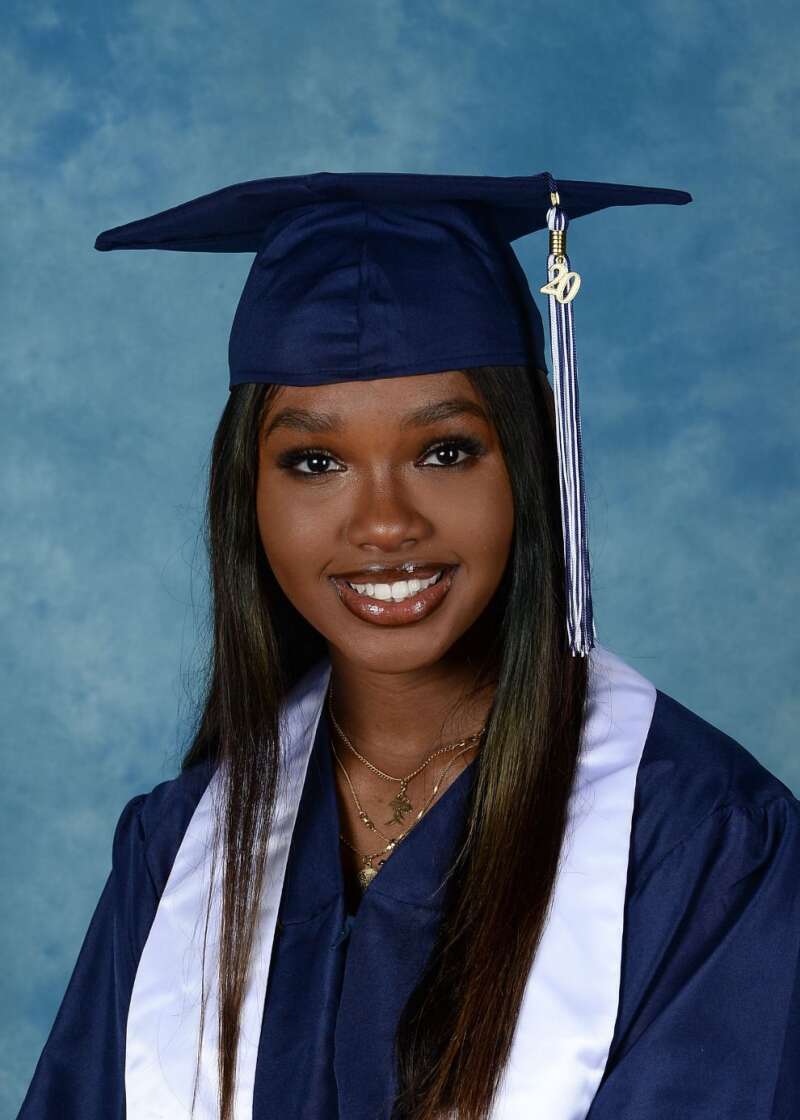 International Baccalaureate pupils at a private school surpassed the world average pass rate by almost 30 per cent.
Bermuda High School pupils had an average pass rate of 96 per cent in the 2020 IB diploma programme — well above the worldwide 79 per cent pass rate.
A BHS spokeswoman said that the achievement highlighted the benefit "of a BHS education".
She added: "There was much controversy over the 2020 IB grades, locally and globally.
"Over the summer, BHS appealed many of their students' grades. The appeal was successful and many of the final grades were raised."
The spokeswoman was speaking after BHS released the results of their 2020 International Baccalaureate Diploma and I/GCSE pupils this week.
They showed that 28 of the 29 schoolgirls in the programme achieved the full IB Diploma and had an average score of 33 out of 45 points — two points above the worldwide average.
IB pupil Erin Jones got the top marks in her year with 42 out of 45 points.
Ms Jones will attend Cambridge University in England to study history.
Adriana Burchall and Natalie Calderon both tied for second with 40 points in their IB Diplomas.
Ms Burchall will study actuarial sciences at St John's University in the United States and Ms Calderon will study international social and political science at University College London.
Other high scores for 2020 IB pupils ranged between 39 and 35 points and included:
• Katie Grainge, 39 points, St Andrew's University in the US for art history
• Cerra Simmons, 37 points, Trent University in Ontario, Canada for environmental science
• Maya Crockwell, 36 points, Warwick University in the UK for life science and global sustainable development
• Jaiden Herbert, 36 points, Ontario Tech University in Canada for pharmacy sciences
• Gabriella Botelho, 35 points, Savannah College of Art and Design in the US for fine arts
• Iannah Caines, 35 points, Gap Year
• Cree Dunn, 35 points, Gap Year
• Emma Knights, 35 points, Dalhousie University in Halifax, Canada, for commerce
• Madison Thompson, 35 points, City University of London for business, digital and entrepreneurship
BHS pupils in the I/GCSE programme also topped international scores, with 55 per cent of pupils receiving an A* or A grade — more than double the 27 per cent of pupils in the UK achieving the same feat.
The school spokeswoman said that 97 per cent of all BHS pupils in the I/GCSE programme received grades between A* and C, while 16 per cent of the total grades were at a Level 9 — the highest point of an A*. Kristy Sanchez received the top I/GCSE scores with 12A* grades, five of which were at a Level 9.
Other top pupils included:
• Salayah Stange — 11 A* grades, with four at Level 9
• Tana Van den berg Tejedor — 10 A* grades, with six at Level 9
• Aimerie Chartree Doyon — 6 A* grades, with three at Level 9, four As
• Aria Turchiaro — 6 A* grades, with three at Level 9, four As
• Tomasina Pearman — 6 A* grades, with three at Level 9, three As, one B
• Hailey Young — 7 A* grades, three As
• Amelia Othman — 3 A* grades, five As, three Bs
Pupils had their final grades based on teachers' predicted grades as well as coursework as they were unable to sit their final exams because of the Covid-19 pandemic.
Sarah Wheddon, Head of IB at BHS, said: "I would like to offer my congratulations to all the members of the BHS Class of 2020.
"These students persevered through an impossibly stressful situation and ended their BHS education in a way nobody could have prepared for.
Linda Parker, Head of School, said: "These excellent results are testament to the strong connection formed by the teacher-student partnership and an understanding of how girls thrive.
"This year was exceptional, especially with the difficulties presented during Covid."