Primary school closures announced
Updated: Jul 23, 2021 08:42 PM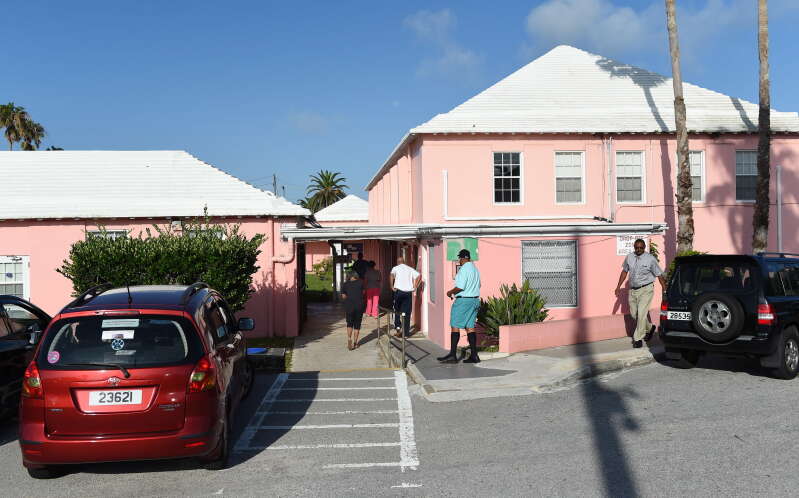 One of Bermuda's most successful primary schools will be closed as part of a major overhaul of the public school system.
St George's Preparatory School is one of eight primary schools that will be shut down permanently, Diallo Rabain, the education minister, confirmed last night.
The other schools to be axed are: St David's Primary; Northlands Primary; Gilbert Institute; Heron Bay Primary; Port Royal Primary; Prospect Primary and West End Primary.
The cuts mean that there will be just a single primary school in every parish apart from Pembroke, which will have two.
The schools that will remain open and redeveloped are: East End Primary in St George's; Francis Patton Primary in Hamilton; Harrington Sound Primary in Smith's; Elliot Primary in Devonshire; Victor Scott Primary and West Pembroke Primary in Pembroke; Paget Primary in Paget; Purvis Primary in Warwick; Dalton E Tucker Primary in Southampton; and Somerset Primary in Sandys.
Government had proposed that both Devonshire primary schools – Elliot and Prospect – would be repurposed as an alternative education school and an exceptionalities signature school respectively, while a new primary school was to be build from scratch for the parish.
But Mr Rabain's statement suggested that that proposal had been shelved. The minister confirmed that while Prospect will become a signature school, Elliot had been granted a reprieve and will continue as a primary school.
Mr Rabain stressed that the closures will be "phased in over three to five years".
He said that declining enrolment numbers meant there was no longer any need to have 18 primary schools, and that resources could be used more effectively if they were concentrated on fewer schools.
And he stressed that the decision to move ahead with the overhaul was made only after extensive consultation with parents and other stakeholders.
Mr Rabain said that Bermuda's education system had never been equitable, in part because of racial discrimination.
He said: "As a community we have a challenge before us – one that will not be resolved by maintaining the status quo or tinkering at the edges.
"The plan for parish primary schools will ensure that every child will attend an outstanding primary school, regardless of where they live, their background, or what strengths and needs they have.
"This critical investment not only sets up success for young people but also provides essential elements to help our economy and society to thrive."
The proposed permanent closure of eight primary schools was announced in December of last year as part of one of the most extensive shake-ups in the history of the public education system.
Government released its controversial consultation document outlining how the current slate of 18 primary schools would be reduced to ten.
The parish primary school proposal sought to have one primary school in every parish with the exception of Pembroke which would have two.
The document said: "Students, families and the community will benefit from the improved delivery of education in 21st century learning facilities that support the curriculum and new teaching and learning models."
The plan has been accompanied by a consultation process that has involved feedback from wide-ranging stakeholders with more than 1,000 submissions received.
The government has also hosted numerous online presentations including Zoom meetings, press conferences and webinars outlining the plans and answering questions from the public and members of the media.
Mr Rabain said during a virtual press conference in March: "Consultation, communication and engagement … are paramount".
In March of last year, consultancy firm Innovation Unit Australia New Zealand was hired to help to restructure the public school system. In March of this year it was revealed they would be paid $2.1 million for a two-and-a-half year contract due to end in September 2022.
Innovation Unit, in partnership with the Department of Education, designed the Government's multiyear Learning First programme announced at the end of last year. The team, made up of teachers, school leaders, community members, parents and industry partners, was tasked with exploring new approaches to curriculum, pedagogy, assessment, space, relationships and professional learning.
Government outlined that the criteria for closure of primary schools was based on the adaptability of the school buildings for redevelopment.
It said that preschools will be located on the same premises as primary schools to reduce the number of transitions a child has to make throughout their educational journey.
Many have agreed that the number of primary schools needs to be reduced given the decline in enrolment numbers, there are 2,074 primary school pupils – 1,086 fewer than in 2002, coupled with ageing and outdated facilities. However, there has been fierce opposition to the closure of some high-performing schools.
Among them is the aided St George's Preparatory School, which is one of the highest scoring primary schools based on Cambridge Checkpoint assessments.
A report released in March by the school's PTA said: "We believe wholeheartedly that school closure decisions should be driven by academic performance … in alignment with academic research, and that we should be examining our current successes and replicating where we can."
However Mary Lodge, the school's esteemed former principal, said the school was the best choice for closure based on the government's criteria.
The proposed closure of West End Primary School in Somerset has also attracted opposition given its legacy as one of the first schools on the island to provide education for Black students.
Ellen-Kate Horton, a veteran educator and former student of West End, said at a car rally organised in opposition to its closure: "It was built for us during a racist regime and we were not allowed into Somerset Primary School – called Sandys Primary school at the time.
"Without West End, there would be no 'us'."
The parish school plan was part of a full-scale reform of the public education system including the phasing out of middle schools, the design of 21st century learning and teaching practices, and the establishment of an Education Authority.
The Ministry of Education also sought public feedback on the development of signature schools.
At the end of May, Mr Rabain announced four new signature programmes based on high-demand sectors of the economy that will be introduced at CedarBridge Academy and The Berkeley Institute when they open in September 2022.
School Transformation Teams are helping to design the transformation of middle schools and will be made up of stakeholders from across the education system. They will plan, test and develop the Signature Learning programmes from September to February 2022.
The transition to implement the programmes will take place from March 2022 to August 2022 in time for the September 2022 opening.