Endeavours pay off for young mariner Cristian Roque
Created: May 02, 2022 07:57 AM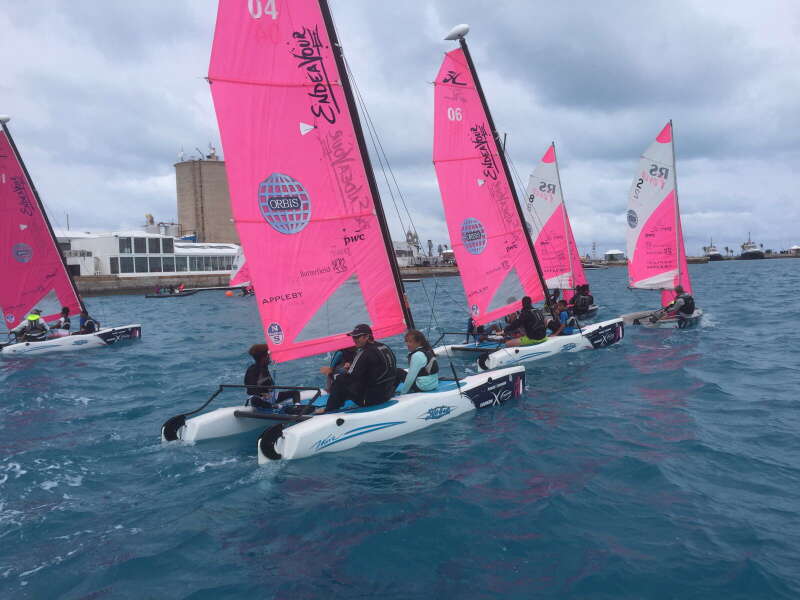 When Cristian Roque graduated from high school, he was unsure – like many people his age – what he would do for the rest of his life.
But after signing up for a crash course in the maritime industry and travelling to France to work with Olympic-level sailors, Cristian found himself doing the last thing he anticipated – teaching youngsters through the boating charity Endeavour.
He said: "I wasn't sure about it at first because I wasn't a sailor and I didn't think it would be my thing, but I definitely thought wrong.
"I quickly fell in love with it and it has been my passion ever since."
Cristian added: "Teaching was the biggest passion I picked up here.
"I never thought I would be a teacher but at the end of the course I was able to teach sailing, which was insane."
Cristian, from Pembroke, joined Endeavour's Maritime Springboard Programme in 2020 after a friend, who had also joined the programme, recommended it to him.
He said that, at the time, he was "kind of stuck in my own journey and not sure where I was going".
Cristian added that his time with the programme taught him skills such as boating safety and helped him to gain qualifications that were internationally recognised.
But by the time he completed his courses, the Covid-19 pandemic was in full swing.
He said: "I had opportunities to go internationally but didn't get to go because I didn't want to travel or anything, so I was stuck home, roughed it out and then started working for Endeavour, which really opened up my opportunities.
"It showed me how good it is to work for the community."
Cristian worked as a programme instructor intern with Endeavour until he had the opportunity to travel to France to assist with SailGP through their Inspire Career Work Experience programme.
He stayed in the country for about two weeks and assisted the teams with things such as refuelling their boats and learning how to fix the watercraft.
Cristian added: "It was my first time to Europe so it was an awesome experience just getting over to that side of the road.
"Being in Europe and being able to do things in a foreign country was crazy – I never would have expected to get that opportunity."
He said: "The SailGP team brought me in quite well and taught me a lot.
"They showed me the professional way of doing things so it help my experience grow.
"They said I'm on the right path with what I'm doing and they really like to see what Bermuda is doing for our youth with sending us out to help with these things."
Cristian is now a full-time instructor at Endeavour and hopes to get his senior instructor qualifications which would make him eligible for more management level positions.
He also encouraged those who were curious about Endeavour to apply to their programmes.