Students get out of the classroom to study African art
Updated: May 18, 2022 09:52 AM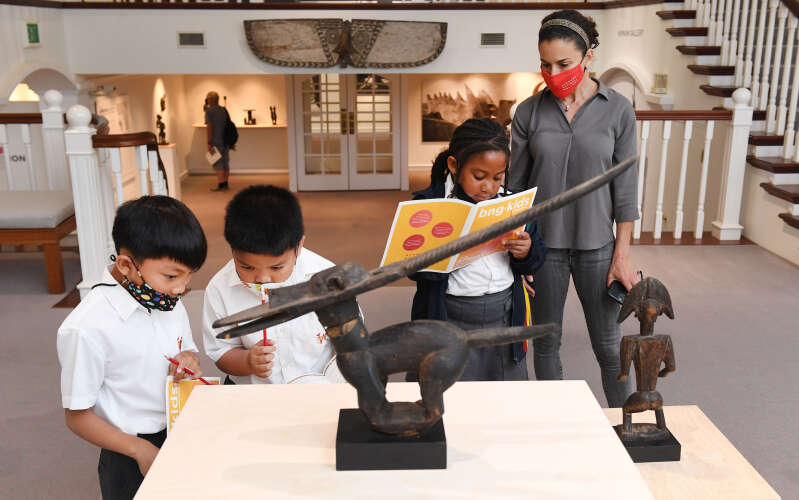 School trips are back – and for one primary school class yesterday it was an opportunity to explore the art and heritage of Africa.
A P3 class from West Pembroke Primary paid a visit to the Bermuda National Gallery in Hamilton, where the African Collection has been on display since February. The 7 and 8-year-olds were from Makeila Ming's class and were accompanied by WPS art teacher Charmaine Friday.
The exhibition, which includes ritual art, masks and textiles, continues until May 28.
The artworks hail from across the sub-Saharan region of West Africa.
Also on display is a selection of works by the French documentary photographer and film director Catherine de Clippel.
The BNG offers free art tours to all schools. These can be linked with the classroom curriculum to support studies and projects.
Visits should be booked in advance with education officer Rehana Packwood, who can be reached on 295-9428 and at education@bng.bm.