Government gives $350,000 in scholarships to 25 students
Created: Jul 27, 2022 07:43 AM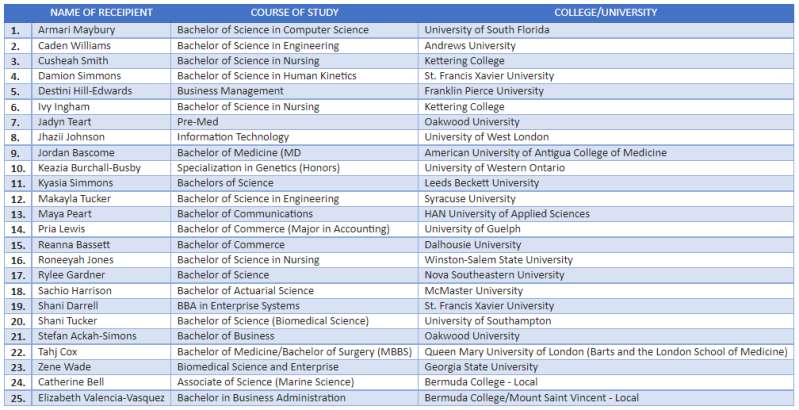 The Government has paid out $350,000 in scholarships to 25 students studying subjects ranging from accountancy to marine science.
The awards, valued at up to $10,000 a year for four years, went to 23 students at university overseas and two undergraduates at the Bermuda College. The number of recipients more than doubled last year's figure, when ten students were awarded funds.
Jason Hayward, the Minister of Economy and Labour, said he was "extremely pleased" that the Department of Workforce Development had been able to provide the funding.
He said: "The growth of this initiative further demonstrates the Government's commitment to developing our youth.
"The funding of these scholarships is essential to securing the placement of Bermudians in high-demand occupations in the workforce. Examples include the areas of aligned healthcare, information technology, business administration, management, hospitality and vocational and technical trades.
"This investment in our youth, who are the future of this country, has allowed 25 Bermudian students to further their tertiary education at Bermuda College and various educational institutions overseas.
"Furthermore, upon graduation, the Department of Workforce Development invites scholarship recipients to take advantage of a paid internship initiative in their field of study to obtain invaluable industry experience."
Addressing the students at a ceremony yesterday, Mr Hayward said: "You should all be incredibly proud. Of the 116 applicants, only 25 of you were selected for these awards.
"I sincerely congratulate you all and encourage you to make the most of your educational experience. After completing your studies, I ask that you return home and give back to our community."