Warwick Academy fair makes comeback for first time in two years due to Covid
Updated: Oct 07, 2022 04:22 AM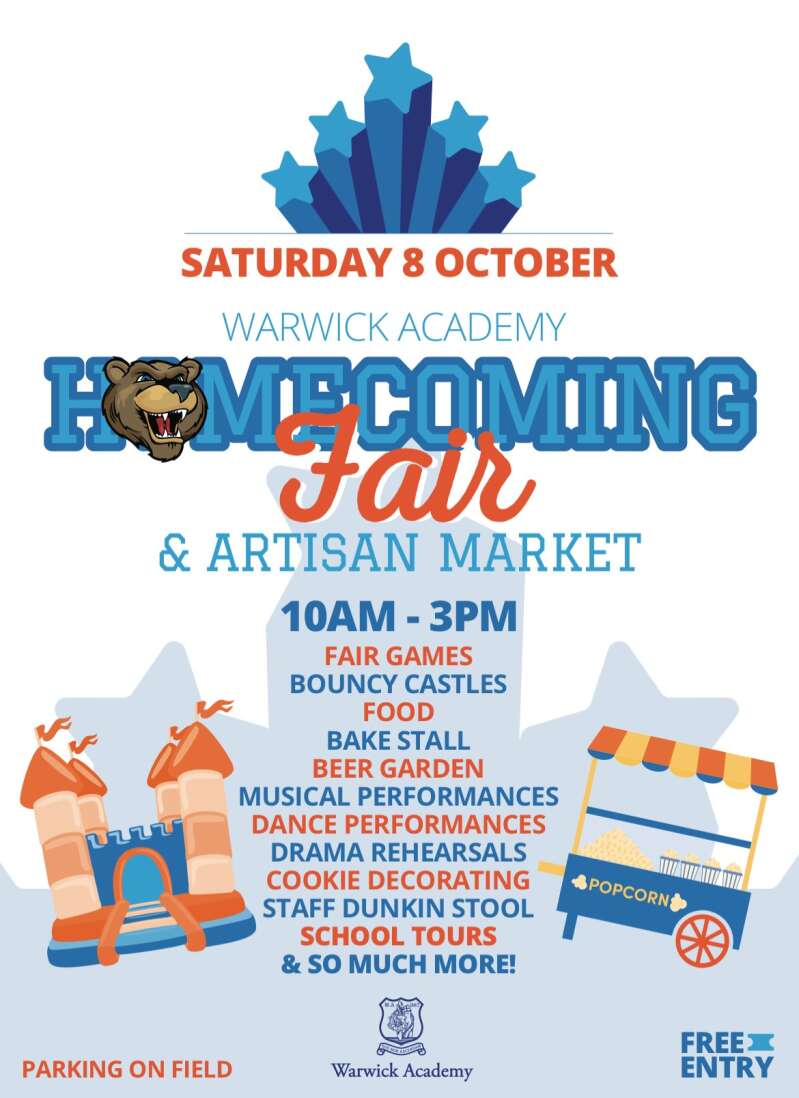 The principal and teachers at Warwick Academy face a dunking when the school holds a fair this weekend.
"We are so excited to be able to bring back our fair again and this year it will be bigger and better. We have named it The Homecoming and Artisan Fair as we have not been able to have parents, alumni and friends on campus for two years because of Covid," said a spokesperson.
"We want everyone to come back to school for some fun, entertainment and tours of the school and even includes a beer and wine garden."
The fair games will include a dunk tank where the principal and teachers will take their turn to be sent for a swim. Tours of the school will be done from 11am to noon and 1pm to 2pm with demonstrations in various departments.
Entertainment also includes an artisan market in the main school hall with vendors such as DanDesigns, original paintings, notecards, Christmas cards, and Shelly's Country Crafts.
The Homecoming Fair and Artisan Market will be held on Saturday, from 10am to 3pm in the school's grounds.