Butterfield Bank named as lead Harbour Nights sponsor
Updated: Jul 16, 2021 03:48 PM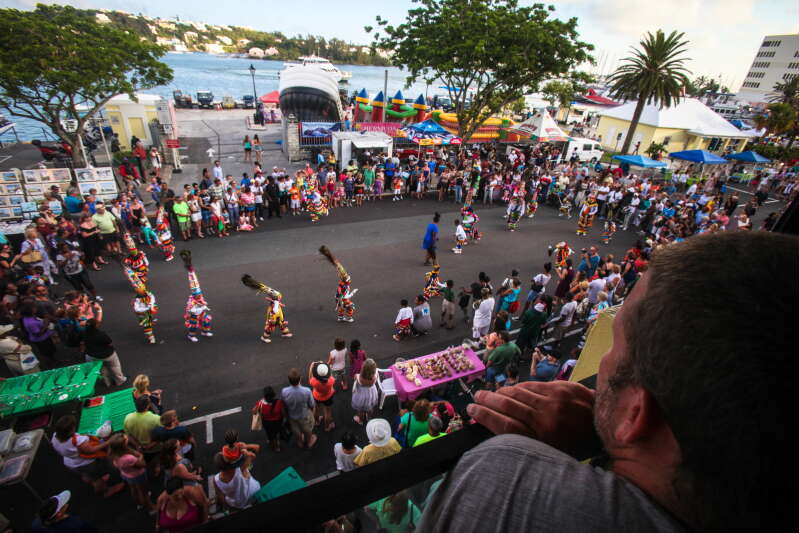 Application fees for vendors taking part in Harbour Nights will be covered by Butterfield Bank – the event's lead sponsor for 2021, it was announced this afternoon.
Starting on Wednesday, July 21, Harbour Nights will run for six weeks through to Wednesday, August 25, from 7pm until 10pm.
This year, the event will feature offerings from 32 confirmed vendors, including local artisans, crafters, chefs and a DJ.
As part of its sponsorship Butterfield has committed to covering the associated application fees for vendors and will host the final evening of this year's Harbour Nights series.
Kendaree Burgess, CEO of the Bermuda Chamber of Commerce, said: "We are delighted to welcome Butterfield as our lead sponsor this year and thank them for their generous support and investment in our participating local businesses.
"By covering the fees for our rate-paying retailers and restaurants, Butterfield significantly reduces their bottom-line commitment, meaning they are able to maximise the economic opportunity and the exposure.
"We have been able to put in place a great event this year, adhering to all Covid-19 requirements, and encourage the community to join us knowing their safety has been a priority in our planning process. We look forward to welcoming all of Bermuda back to Harbour Nights."
Michael Neff, Butterfield's Managing Director in Bermuda, said: "Harbour Nights is an important and popular event on Bermuda's summer calendar that has a measurable impact on vendors, retailers and restaurants within the city.
"Butterfield has been a supporter for many years and we are pleased to step up our involvement this year by sponsoring the participation of vendors across the six-week series, in addition to hosting the last night.
"It is an opportunity for the community and visitors to enjoy the safe return of a much-loved open air event that helps to stimulate the local economy."