Seafood Festival serves up tasty treats
Created: Sep 18, 2023 07:56 AM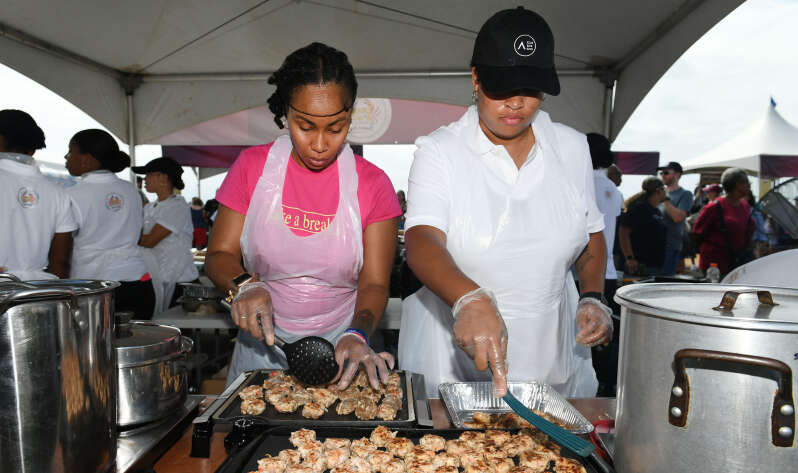 Thousands of people packed into St George yesterday to sample the delights on offer at the town's seafood festival.
Local vendors served up tasty treats including teriyaki salmon, crab and fish and chips — all of which could be washed down with a Dark 'n' Stormy.
"I think it's lovely," said Carol Ramirez, from St George, who was at the festival with her friend, Sharon Simmons, who had made the trip all the way from Somerset.
"There's a nice variety of food and there's a lot of people, which is good for St George's," she added.
Ms Simmons said: "This was the first time I've been to the festival. It's a bit like Cup Match, where you can meet people who you have not seen for a long time."
One woman, who was tucking into her fish and chips, said she was pleased that so many people had supported the event.
"It was my first time but I would absolutely come back," she added.
Chenae Rodrigues, from Pembroke, said: "I think the event is great and the food was pretty good."
The festival, held on Ordnance Island, was organised by the Corporation of St George and the Bermuda Tourism Authority. It was the second time it has been staged.