Birders spot new species at annual count
Updated: Dec 30, 2015 12:37 AM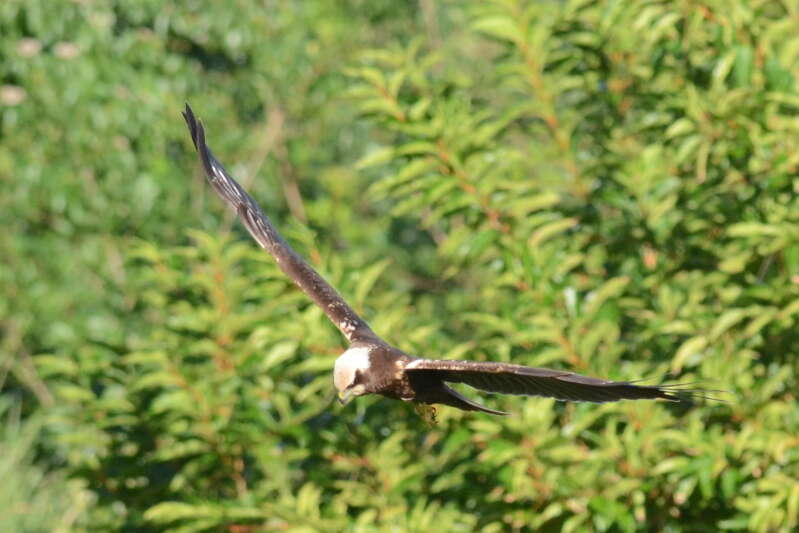 Birdwatchers were treated to a rare first sighting of a new species for the Island courtesy of the Bermuda Audubon Society's Christmas Bird Count.
The Eurasian Marsh Harrier, a bird of prey that crossed the Atlantic to get here, was spotted on December 27 by a team of birders from a boat off the Southampton shoreline.
The bird, which likely came from islands to our south, "will probably stick around for a while, having found food", according to Andrew Dobson, the society's president. It feeds on small birds and rodents.
A long-staying West Indian Whistling-Duck, only the second ever seen in Bermuda, was recorded at Port Royal, while a Masked Booby, rarely seen in inland waters, was spotted at Dockyard.
More than 8,000 birds were counted by a team of 20 volunteers who covered the Island in eight groups. Starlings were most numerous, accounting for more than 50 per cent of birds with kiskadees and sparrows.
Other highlights this year included the recording of 19 species of wood warbler, with a record count of 57 Northern Parulas. All in all, 92 species were recorded.
Continuing warmth along the Eastern Seaboard of the United States may have delayed the expected arrival of some wildfowl, finches and warblers, Mr Dobson said.
"The results are submitted to the National Audubon Society in the United States as part of a continentwide study of birds that has been running for more than 100 years. Citizen Science provides a way for people to connect with the natural world through activities that generate vital information for the conservation of birds".
Count results will soon be available as they are entered onto the National Audubon website, www.audubon.org/bird/cbc.