Gallons of raw sewage being dumped in sea
Created: Sep 13, 2016 08:00 AM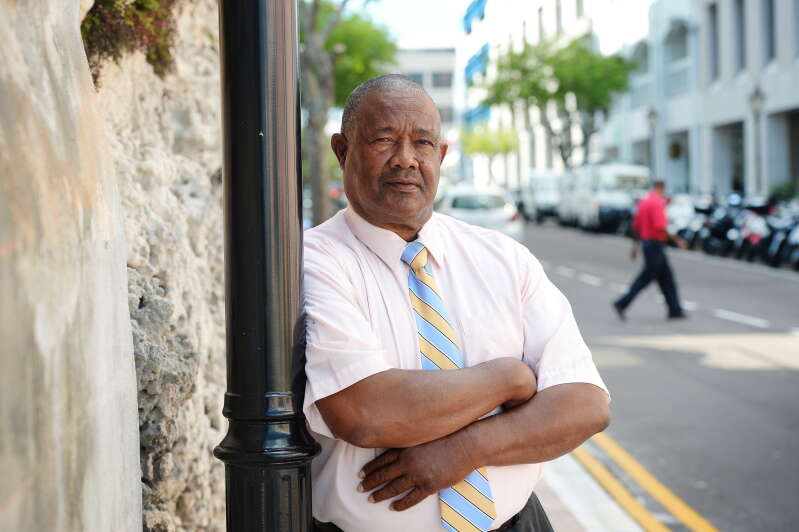 Thousands of gallons of raw sewage from St George is still being dumped out at sea every day with no fixed timeline for improvements, The Royal Gazette can reveal.
The Ministry of the Environment told this newspaper, in response to questions, that about 35,000 gallons of untreated sewage was discharged daily from a municipal outfall on North Shore which serves the town of St George.
The wastewater disposal does not appear to have affected the quality of the bathing water this summer at Tobacco Bay, a popular beach for tourists and locals close to the old town, according to routine testing done on seawater samples taken by the Department of Health.
Results posted online by the Department from May 1 to August 14 show levels of enterococci — a group of bacteria used as an indicator of pollution or faecal contaminants — far below the maximum accepted levels recommended by the Environmental Protection Agency in the United States.
But St George's North MP Kenneth Bascome, who promised that something would be done about the raw sewage when he ran for Parliament in 2012, has admitted the problem was "unacceptable" and must be fixed.
"You have to be aware that that is a not easily fixable situation," the One Bermuda Alliance politician said. "At this stage, that's an ongoing process. I would say there are many folks in town that are not really aware. There have been some improvements but the fact that the raw sewage is still being pumped, it's unacceptable."
This newspaper asked the Ministry of the Environment to reveal how much untreated waste per day was being released into Bermuda's waters, in the wake of the latest "sewage balls" to wash up on Grape Bay last month.
A spokeswoman said that as well as the 35,000 gallons of untreated sewage from St George, another 600,000 gallons of treated wastewater was discharged daily into the sea from the Seabright municipal outfall, just west of Hungry Bay, which serves the greater Hamilton area.
About a sixth of that — some 100,000 gallons — comes from King Edward VII Memorial Hospital and is, according to the spokeswoman, "treated to the highest, or tertiary, level".
The remaining 500,000 or so gallons from the Hamilton sewerage system goes through preliminary treatment; it is "filtered through 3mm pore screens" to remove grease and solids, following an upgrade on the Front Street waste water plant in summer 2015.
The spokeswoman said: "There is a plan proposing additional treatment to improve the quality of effluent at both outfalls, though timelines are not fixed.
"A full range of options is under consideration."
The Ministry of Public Works has commissioned a Canadian consultancy firm, Associated Engineering (International) Ltd, to conduct a $225,000 study into how to improve the water system in the parish of St George's, including dealing with sewage.
Their report is due by March next year.
St George town manager Candy-Lee Foggo said the Corporation of St George was responsible for the sewage from the olde towne and was awaiting the outcome of that study before deciding how to proceed.
"It doesn't make sense to replicate efforts," she said. "We are a part of the parish. For us to go and do a separate study, it's not a good use of our very finite resources."
Ms Foggo said Southside already had a sewage treatment plant, as did the airport, and one possibility was to "bring all the systems together".
"It's got to be a holistic approach and then come up with a solution," she said.
Ms Foggo added that any new or improved sewage treatment facility for St George would "not pay for itself" and how to fund it would need to form a key part of the consultants' report, along with "who will build it, who will manage it".
In the meantime, the municipality is encouraging restaurants in St George to comply with a new law passed in the House of Assembly last month requiring them to fit grease traps, to reduce fats, oils and grease in the island's waste stream.
"They are moving in the right direction," Ms Foggo said. "We don't have 100 per cent compliance yet."
Mr Bascome pledged in October 2012 that under an OBA government: "We will no longer be pumping raw sewage into the ocean."
He said yesterday the government had commissioned the parish study but responsibility for the town's sewage lay with the Corporation of St George. "It's my hope that before the next general election, something concrete will be done," said Mr Bascome.