Walsingham reserve a Commonwealth first
Created: Mar 09, 2020 09:00 AM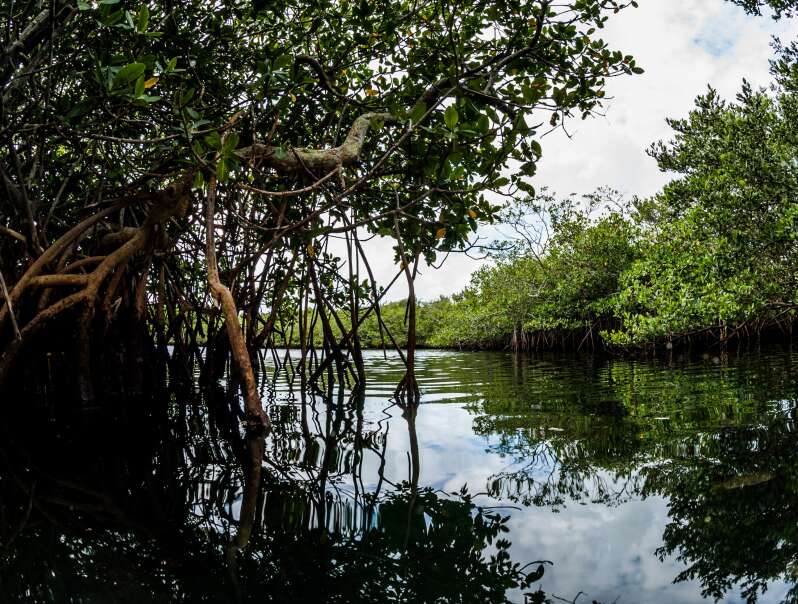 A Bermudian park has joined a scheme to preserve forests in Commonwealth countries.
The Walsingham Nature Reserve, known as Tom Moore's Jungle, is the first in a British Overseas Territory to be accepted by the Queen's Commonwealth Canopy. The QCC, a network of forest conservation efforts throughout the British Commonwealth, promotes collaboration among conservationists and the sharing of knowledge.
Karen Border, president of the Bermuda Audubon Society and a member of the Walsingham Trust, said: "The Walsingham Nature Reserve is one of Bermuda's most important ecological sites and a special gem of open space that is dear to many Bermudians. The Bermuda Audubon Society is delighted that its value to the community has been recognised with The Queen's Commonwealth Canopy accreditation."
Samantha Cohen, cochairwoman of Cool Earth, a charity and QCC managing partner, said: "We are delighted that Bermuda has joined the QCC, dedicating the Walsingham Trust Nature Reserve as their project.
"This key conservation area, which supports significant and unique populations of native trees, rare salt marshes and special plants, is a wonderful new addition to the initiative and another important step towards protecting vital forest for future generations."
The QCC was launched in 2015 to encourage Commonwealth countries to set aside and preserve forested areas for future generations. More than 45 Commonwealth countries have joined the QCC and 60 projects have been accredited.
The nature reserves range in size from Canada's Great Bear Rainforest, which covers more than 16 million acres, to Antigua's Victoria Park Botanical Gardens, an area of just six acres.
Alison Copeland, also a member of the Walsingham Trust and a biodiversity specialist in the Bermuda Government, wrote the application for accreditation for the park.
A spokeswoman for the Walsingham trustees thanked Walter Roban, the Minister of Home Affairs, and Lord Ahmad of Wimbledon, the British Minister of State for the Commonwealth, UN and South Asia, for their support of the reserve's application.
The Walsingham Nature Reserve covers about 23 acres of land between Castle Harbour and Harrington Sound.
It sits on top of the Walsingham geologic formation, the oldest and hardest limestone in Bermuda, which is home to an extensive series of dry and flooded caves.
A Walsingham Trust spokeswoman said: "The rocky nature of the Walsingham Tract historically saved much of it from clearing for agriculture.
"Since the mid-20th century the northern and southern portions of the Walsingham Tract have been lost to quarrying and hotel and residential development, making the Walsingham Trust property even more important as a key conservation and restoration area."