New nature reserve to get official opening on Earth Day
Created: Feb 08, 2022 07:49 AM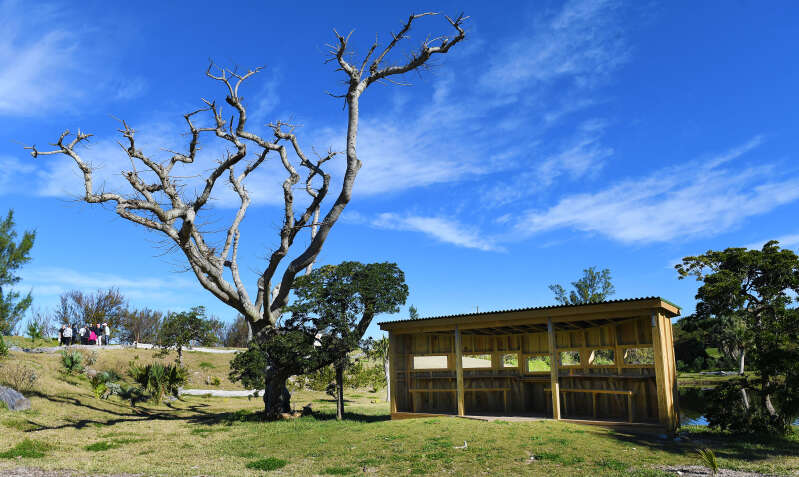 A group set up to preserve and restore the island's natural heritage is opening a new reserve to celebrate Earth Day on April 22.
Karen Border, the executive director of the Bermuda National Trust, which founded Buy Back Bermuda with the Audubon Society, said work to prepare the Hamilton Parish site had gone well.
She added: "The initial plantings are beginning to mature and a further seven palmettos were recently planted along the roadside.
"A bird hide has been constructed on the site, and we now have benches donated by the Garden Club of Bermuda."
Ms Border said that signs had been ordered and were expected to be installed for opening day.
Eve's Pond was a tidal, saltwater pond about 50 metres wide and 100 metres long and linked to Harrington Sound by the Green Bay cave system.
But in 1941 it was filled in with sand dredged from Flatts Inlet and the area was later overgrown by invasive plant species.
The property on North Shore Road was taken over by Buy Back Bermuda and work to restore the area started in 2020.
The new pond – which does not link to the cave system – was designed to create a habitat for migratory ducks and other wetland bird species.