Island's resident bald eagle caught on camera
Updated: Jan 04, 2023 07:46 AM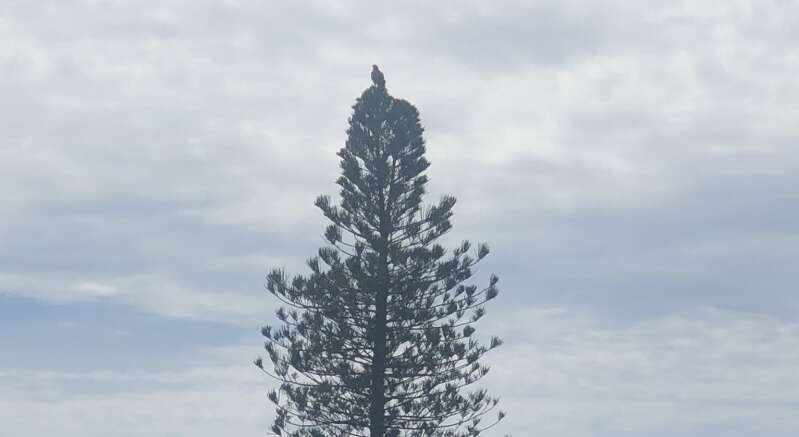 A young bald eagle was caught on camera when it perched at the top of a tree in Southampton.
Ploied Schokman described the creature as a "very beautiful, big bird".
He saw the eagle, which arrived on the island last March, at Alton Hill.
In the Bermuda Audubon Society's autumn newsletter, Miguel Mejias wrote: "The Bermuda bald eagle is often seen flying along the South Shore coast, especially between Somerset Bridge and Horseshoe Bay – keen eyes can spot it soaring to heights of about 10,000 to 15,000 feet.
"It occasionally appears in the more central parts of the island, including Spittal Pond and Harrington Sound.
"However, Port Royal Golf Course has become something of a haunt for the eagle, where the black metal poles of the driving range netting serve as a favourite perch."
He added: "Our bird is a juvenile and the species takes four to five years to obtain the iconic brown body and white 'bald' head of an adult."
The bald eagle, the national bird of the United States, can weigh up to 13lb with a length of 31in and a wingspan of up to 80in when fully grown.