Zane DeSilva criticises media over Belco emissions coverage
Updated: Mar 27, 2023 10:31 AM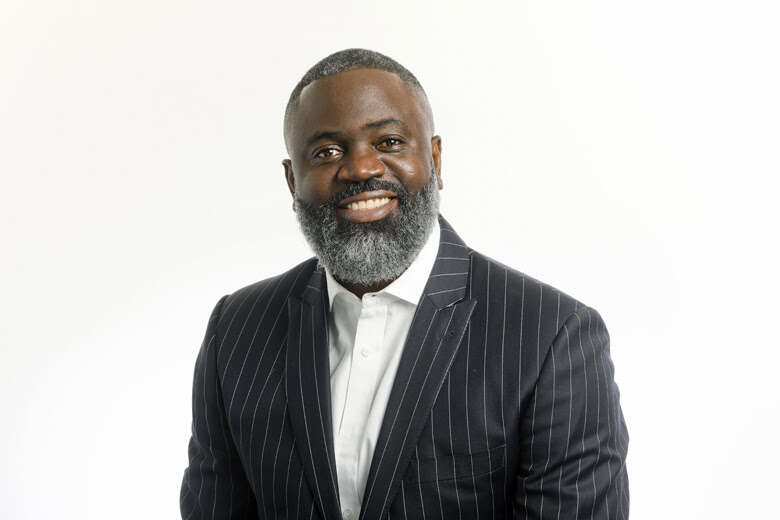 A government MP has suggested extensive media coverage of emissions from Belco that have plagued the lives of residents since the commissioning of the North Power Station in 2020 is spurred by a Black man being the plant's president.
Speaking during the motion to adjourn in Parliament on Friday, Zane DeSilva also suggested that the motivation is because the president – Wayne Caines – is a Progressive Labour Party MP.
Mr DeSilva told members of the House of Assembly: "Prior to the sale [of Belco] to the Canadians [Algonquin Power & Utilities], Belco was owned by approximately 1,400 shareholders – who were those shareholders – 1,400 shareholders who over many years have received many millions of dollars.
"Now that those 1,400 shareholders have ridden off into the sunset, taking the millions of dollars of dividends and the sale of Belco with them, we have all this rage. Is it because we have a Black CEO who also happens to also be a PLP MP?
"Let's talk some real talk – all of a sudden people have the courage to stand up and fight, and make all this noise. But let's not be fooled, you attack Belco, Belco, Belco, Belco – who is in charge? Is there something else at play here?
"I have had to watch for the last six weeks, someone as hard working and caring as Wayne Caines – because make no mistake about it, Belco can be all over the headlines but they are after Wayne Caines. My thing is, stop."
Mr DeSilva said that the coverage by The Royal Gazette and the Bermuda Broadcasting Company, which have reported on challenges with excessive pollution at the plant that predate Mr Caines's appointment in March 2021 when he took over from Dennis Pimentel, was "directed at one particular individual".
Mr DeSilva said The Royal Gazette was also motivated by a need to sell newspapers. He said: "The Royal Gazette is dying on the vine, they need to sell newspapers, they need a David and Goliath story because they want to try to hook the readers.
"This story is a perfect opportunity to keep the RG relevant and make it seem like they have a community consciousness. But they don't. They are loyal to the board of directors and take orders from the board of directors."
However, he said that Belco should be held accountable for the impact their operations are having on members of the community, which have included soot fallouts, chemical emissions and fuel odours.
"They deserve to have clean drinking water like you and I, they deserve to breathe clean air like us," he said.
"They deserve to have their concerns aired. No question. They deserve to have their problems fixed asap … Should Belco continue to paint roofs that they stain? Yes, they should.
"Should Belco continue to mitigate any impact to neighbours' properties? Yes, they should. Should Belco provide water filtration systems to those they impact? Yes. No one is arguing this."
The Royal Gazette recently launched an investigation into emissions which unearthed a 2021 report by leading British consultancy firm Ricardo Energy & Environment, released under the Public Access to Information Act 2010 by the Department of Environment and Natural Resources.
It recommended the "most effective" way to mitigate emissions was to burn a lesser polluting fuel than its primary heavy fuel oil. Belco already burns a lesser polluting fuel – light fuel oil – during certain problematic conditions which is approved to be burnt at any time.
Mr DeSilva added: "To ask Belco to drastically change how they operate overnight while continuing to provide Bermuda with reliable electricity is an unrealistic ask. So what do we want?
"What are the next steps? Belco should be asked for a plan of action to outline steps they are going to take to resolve the fallout issues then we as a government on both sides of this house should hold them accountable to that plan."
Kim Wilson, the Minister of Health, has been challenged by residents, represented by a lawyer, to rule the emissions a statutory nuisance and have them abated.
Walter Roban, the Minister of Home Affairs and Deputy Premier, has described the emissions as an "abomination" while Jason Hayward, an area PLP MP, suggested Belco write off the electricity bills of those affected.
Cleaner fuel is expected to incur extra costs as HFO is one of the cheapest fuels to burn. The Ministry of Finance, when questioned by The Royal Gazette, said Belco could apply for relief on a more environmentally friendly fuel, but Belco has refused to say whether it will do so.
The Regulatory Authority has consistently said any extra costs for cleaner fuel, even to mitigate an extraordinary pollution problem, would have to be incurred by the customer.
Mr DeSilva added: "I ask the combined opposition to stop, be genuine, remember that people in this place have families."