High levels of metals found in tanks around Belco
Created: Apr 01, 2023 08:03 AM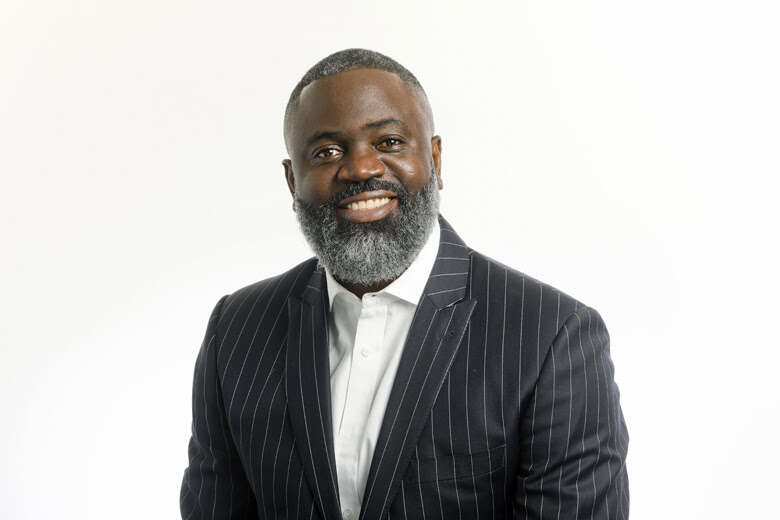 High levels of aluminium, iron and manganese have been found in water tanks in Pembroke after testing carried out in accordance with Belco's operating licence requirements.
Wayne Caines, the president of Belco and its parent company, Liberty, confirmed the findings in an opinion piece that appears in The Royal Gazettetoday.
In it, he also outlined new mitigation measures that are being carried out to address pollution associated with the North Power Station, which was commissioned in April 2020.
Water testing was carried out in November at 17 residential properties, two government offices and a government water depot by the Bermuda Institute of Ocean Sciences in response to concerns of the plant's neighbours over potential drinking water contamination.
Mr Caines wrote that "following preliminary results from the analytical laboratory that identified potential poor water quality at one residential location, a second round of sampling of nearby properties was undertaken in February 2023".
After this round of testing, which analysed water samples for total dissolved solids, total suspended solids, acidity, a suite of 31 metals, and a suite of 21 polycyclic aromatic hydrocarbons, secondary drinking water quality standards set by Bermuda and the United States for aluminium were exceeded at three locations.
One property had close to 20 times the amount of aluminium than is recommended by Bermuda and US standards — 4,100 micrograms per litre where the limit is 200. The other exceedences were a little more than the 200-microgram limit.
One of the properties also exceeded the same standards for iron and manganese.
The results were compared with the drinking water standards in effect in Bermuda, as legislated by the Department of Health, and also with the US federal drinking water regulations established by the US Environmental Protection Agency.
Mr Caines added: "Secondary drinking water quality standards can impact the aesthetic and cosmetic qualities (ie, appearance, odour and taste) of the water.
"The study demonstrated that no other primary or secondary drinking water quality standards were exceeded. The analysis of a nearby residence to the location initially showing the exceedences of three secondary drinking water quality standards showed that the tank water was compliant with respect to all drinking water quality standards."
Mr Caines said the high concentrations of aluminium "may" arise from soil present in the water tank or from the corrosion of aluminium fittings associated with the roof tank system.
He said that the high concentrations of iron "may" be attributed to several environmental factors including "dissolution of rust particles, corrosion of plumbing, pipes or other fixtures or input from local soil which has a high iron content".
No mention was made of the potential source of the manganese.
A spokesman for the Ministry of Home Affairs told The Royal Gazette: "Three exceeded the secondary standards for aluminium which may not be from Belco sources. One had an exceedence of the secondary standard for iron, likely to be from a Belco source."
The Royal Gazette has asked Belco whether its plant could be, in part or in full, the source of any of the contaminants and whether all contaminants that could have originated from the plant were tested for.
Mr Caines went on to say that there remain only two ambient air-quality monitoring stations — one on Cemetery Lane and one on Langton Hill. A replacement for one removed from Ocean Lane last June that had detected high levels of sulphur dioxide has still not been secured.
He said that Belco is compliant with all standards set by the Bermuda Clean Air Act 1991 and regulations of 1993. However, these are set to change when amendments to legislation are made this year.
Concerns have been raised by the Department of Environment and Natural Resource as to whether Belco will meet the new, more stringent standards that are in line with Britain, in particular for sulphur dioxide.
A new mitigation measure under way was mentioned by Mr Caines — that of removing moisture from the combustion process. Mr Caines said that Belco is continuing to work with the NPS engine manufacturer, MAN Energy Solutions, and its "builder" – the main contractor was the Danish firm Burmeister & Wain Scandinavian Contractor.
Combustion pressures have been blamed for the soot emissions and Belco has previously worked with the firms on solutions. At least $2.7 million was spent on installing equipment — piston crowns and shims — designed to improve combustion pressure to reduce soot fallout as well as a separate odour issue. That installation was completed last January but the fallouts continued.
Mr Caines said that the measures resulted in "great improvements" but failed to provide any proof when asked.
He said that instruments called dryer skids are to be installed. He wrote: "The team will also work to install dryer skids to remove moisture from the combustion process with a goal to further reduce soot fallout from the NPS exhaust stack."
Clean Air Coalition responds
Response from the clean-air pressure group Bermuda Clean Air Coalition, which is made up of Belco's neighbouring residents, businesses and other stakeholders:
The Bermuda Clean Air Coalition was formed in 2020 by a collection of smaller groups and individuals in response to more than 50 years of continual assault to our health and property by the Bermuda Electric Light Company. We represent the entire population of Bermuda. It has been well documented for many years that the pollution from Belco spreads across the entire island, and beyond.
BCAC renews its call that urgent steps be taken to use a cleaner burning fuel to mitigate the many nuisances caused by Belco, and for immediate work to begin on the refurbishment, adjustment or maintenance of the existing Belco plant to ensure that the nuisance is properly abated in accordance with required legislation.
Recent actions by Belco to address the constant sources of nuisance to the neighbourhood are welcome but are inadequate and infrequent and are not abating the nuisances of ash, soot and debris continuously falling on our roofs and vehicles.
The actions are not preventing our drinking and bathing water from being discoloured and disgusting. The actions are not preventing debris from building up inside our water tanks and clogging our water filters.
An expert review stated that a change in fuel would reduce Belco pollution. This is the obvious solution to many of the problems cause by Belco. We are hopeful that the quality of life and our classic "Bermudaful" appearance, which appeals to visitors and locals alike, can be enhanced by using cleaner fuel. It is the right thing to do. It is well past time for action.
No mention was made by Mr Caines about a primary abatement method identified in a January 29, 2021 Belco report on mitigation – that of permanently switching to diesel from heavy fuel oil – the plant's primary fuel.
That report and another 2021 report by leading UK consultancy firm Ricardo Energy & Environment was uncovered by way of a Public Access to Information request by this newspaper. The Ricardo report also recommended Belco switch to a lesser polluting fuel calling it "the most effective" way to mitigate the problem.
Belco has opted to continue using HFO as a primary fuel though it does switch to a cleaner fuel – light fuel oil – during certain problematic conditions.
Belco continues to say that extra costs associated with a burning cleaner fuel will be passed on to the consumer. The Regulatory Authority, which sets retail tariffs and can refuse applications from Belco to increase retail prices, has said the same.
The Government has said Belco can apply for relief on a cleaner fuel but Belco has refused to say whether it will do so.
Mr Caines did say the next steps include "optimising engine start-up procedures and changes to the governor settings of the NPS engines".
He said: "We will continue running through all possible solutions that have been identified, no matter how many steps it takes, to ensure that the issue is eradicated at the source."