Robin Stempel secures spot at North American Youth Championships
Created: Mar 15, 2023 07:43 AM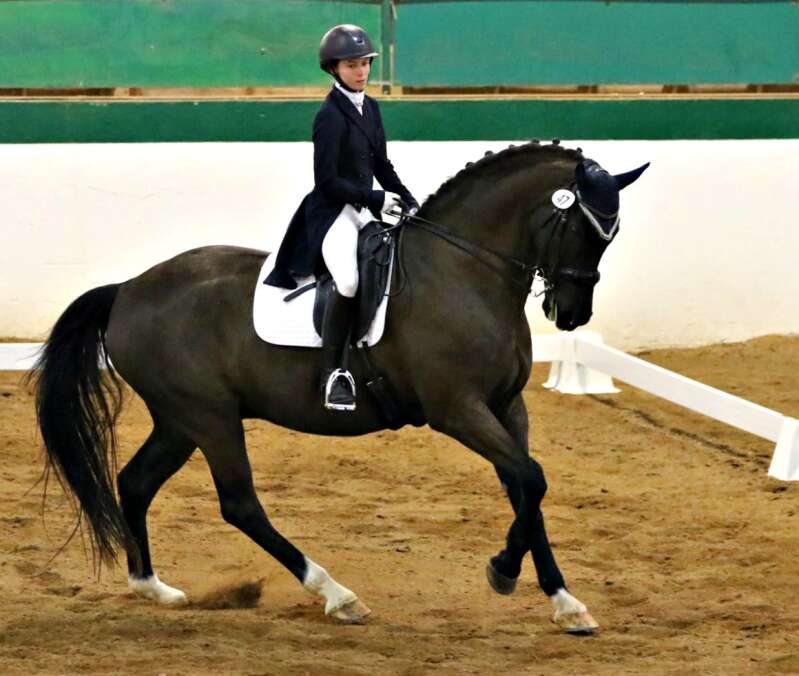 Bermudian dressage rider Robin Stempel has successfully achieved the requisite qualifying scores for this year's North American Youth Championship.
Riding Rossano Royal 2 at the Bruce's Field Dressage in Aiken South Carolina last month, Robin scored 67.3 per cent in the both the Team Test and Individual Test.
The pair followed that up by scorin 65.7 per cent in the Team Test, 67.1 per cent in the Individual Test and a commendable 70.1 per cent in their Freestyle Test last week to claim their spot comfortably inside the qualification period, which ends on June 19.
The competition, which is run under the auspices of Federation Equestre Internationale, the international governing body of equestrian sport, will be held in Traverse City, Michigan, from August 7 to 13.
Holding a reputation as one of the premier equestrian competitions in North America for junior and young riders aged between 15 and 25, competitors vie for team and individual FEI medals in the Olympic equestrian disciplines of dressage as well as in showjumping.
After gaining valuable experience competing in the Junior division at the 2021 NAYC Championship, it is Stempel's intention to test herself this year in the Young Rider division, in which participants compete at Prix St George level.
Stempel, who did not compete last season after choosing to concentrate on developing her dressage skills under the guidance of highly regarded coach Tami Batts of Fellowship Farm, North Carolina, will be aiming to focus further on improving her freestyle test as she continues in competition ahead of the championship.