Whitmarsh brings Formula One know-how to BAR
Created: Mar 13, 2015 09:00 AM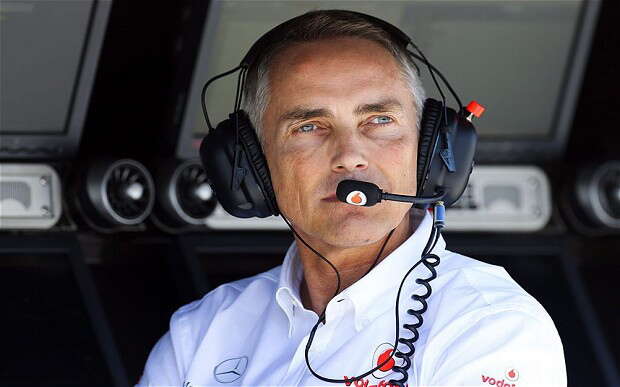 Ben Ainslie Racing, British challenger for the 35th America's Cup, have joined forces with former Formula One boss Martin Whitmarsh.
The former CEO of The McLaren Group and Team Principal of the McLaren F1 team will serve as the America's Cup racing syndicate's chief executive officer and also sit on its board of directors.
He is due to take up his new post next month and will work alongside BAR Team Principal and helmsman Sir Ben Ainslie.
The America's Cup and Formula One have many sporting and technical similarities between them and it is believed that Whitmarsh will bring the perfect skill set to the team; an engineering background and high-level experience of managing a technology company focused on top flight competition.
Ainslie, the most decorated Olympic sailor and a two-times Argo Group Gold Cup winner, commented: "I'm delighted that Martin is joining us. When we first started to put together the plan for BAR, McLaren were one of the aspirations. So it's particularly appropriate to have one of the original architects of that model as our new CEO.
"Martin came highly recommended by many authoritative figures in the motorsport industry, and already has good relationships with several of our key partners, particularly the head of Red Bull Advanced Technologies, Adrian Newey."
Whitmarsh, who will join the team in the final few weeks before they move into their new purpose-built headquarters in Portsmouth, is looking forward to sharing his wealth of expertise with BAR and being an integral part of the team's bid to bring the "Auld Mug" back to Britain — who have never won the prestigious trophy.
"After 25 years at McLaren it's great to be able to turn my energies and experience to such an exciting sporting and technical challenge," Whitmarsh said. "McLaren developed into a multifaceted business, and I hope that my experience will help BAR in its aspiration for a sustainable business model, along with the clear goal of winning the America's Cup and bringing it back to British waters,"
Ainslie served as a tactician for Oracle Team USA who produced one of the greatest comebacks in sports history to retain the oldest trophy in international sport at the previous America's Cup in San Francisco in 2013.
The five-times Olympic medallist took part in a training exercise earlier this year in Bermuda who will host the 35th America's Cup in 2017.