McCallan's passion remains undiluted
Created: Nov 04, 2016 08:00 AM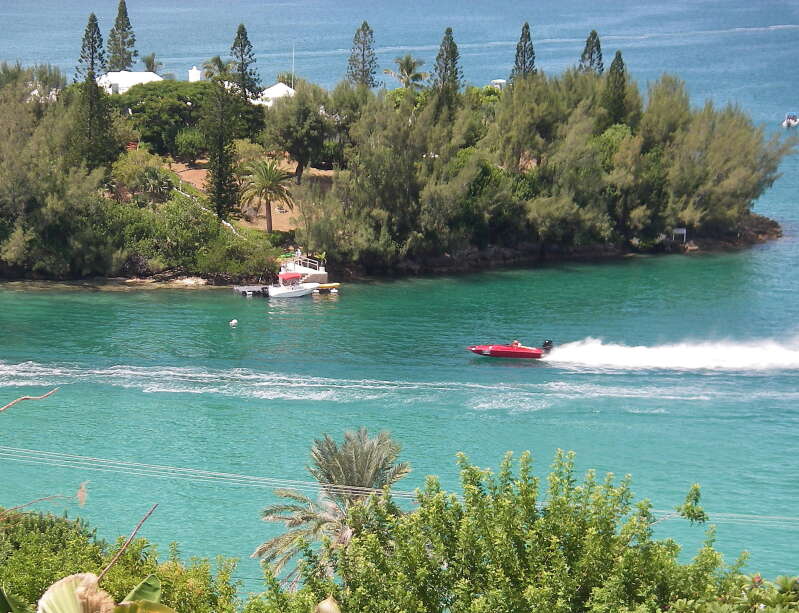 If an award for bravery existed in her sport, Kim McCallan would certainly be among the leading nominees for such an honour.
The Bermuda Power Boat Association vice-commodore suffered multiple injuries when the catamaran she was racing in as co-pilot barrel-rolled while rounding Five Star Island during the Rubis Around the Island Power Boat Race in August.
McCallan was treated for a broken elbow, a concussion, cut above her eye that required stitches as well as bruising, which she suffered after being thrown from the 21-foot boat.
Remarkably, two weeks after the potentially life-threatening accident the mother of one overcame her fears and resumed racing. But she admits getting back into the cockpit was not as straight forward as anticipated.
"It was a tough decision, but I knew I had to get back in and it was hard to get back in," she said. "I ended up switching seats with the driver and drove but upon approaching a turn I froze. I had flashbacks of what I can recall of the accident and tears streamed down my face."
Having overcome her fear, McCallan is now keen to compete in next year's Around the Island Race — albeit with a slightly different twist.
"I do plan to try Around the Island again," she said. "Hopefully next time I will finish and in my own boat."
McCallan's ordeal have given her a new appreciation on the things she cherishes most.
"I have learnt that life is precious and never take anything for granted," she said. "I have learnt that those closest to me, especially my sister and daughter, are the ones that matter in my life."
Even though loved ones have reservations about her racing again, McCallan said they respect her decision and have offered their full support.
"I think friends and family think I'm nuts, but they encourage me to follow my dreams," McCallan said.
"The concern will always be there. But those closest to me know that I'm a thrill seeker.
"I grew up on the ocean and around boats, so I guess it's in my blood. Having two immediate family members that raced got me interested in the sport, the passion is there."
McCallan said she has a point to prove every time she competes.
"As a female being involved in a man's sport you are ridiculed," she said. "You can't do it because you're a woman but I always say, 'Tell me I can't and I will prove you wrong'. I would encourage any young girl or female to follow your dream, set high standards and follow through with them, and love what you do and do it with passion."