Bermudian fashion designer gets celebrity nod
Updated: Sep 13, 2021 08:07 AM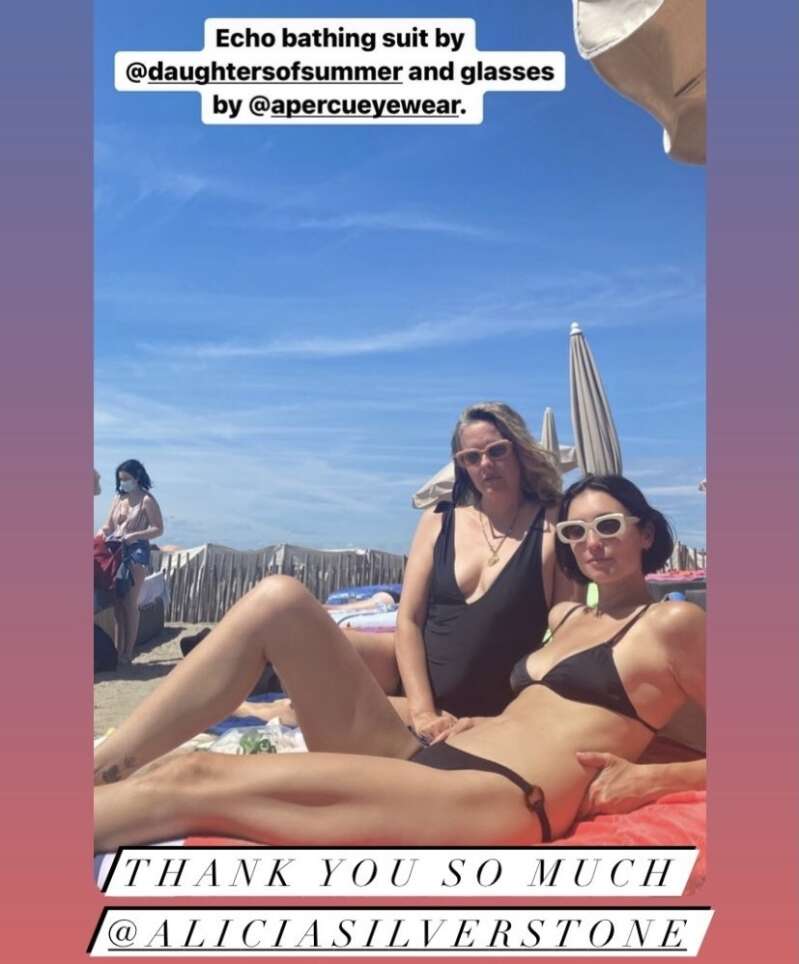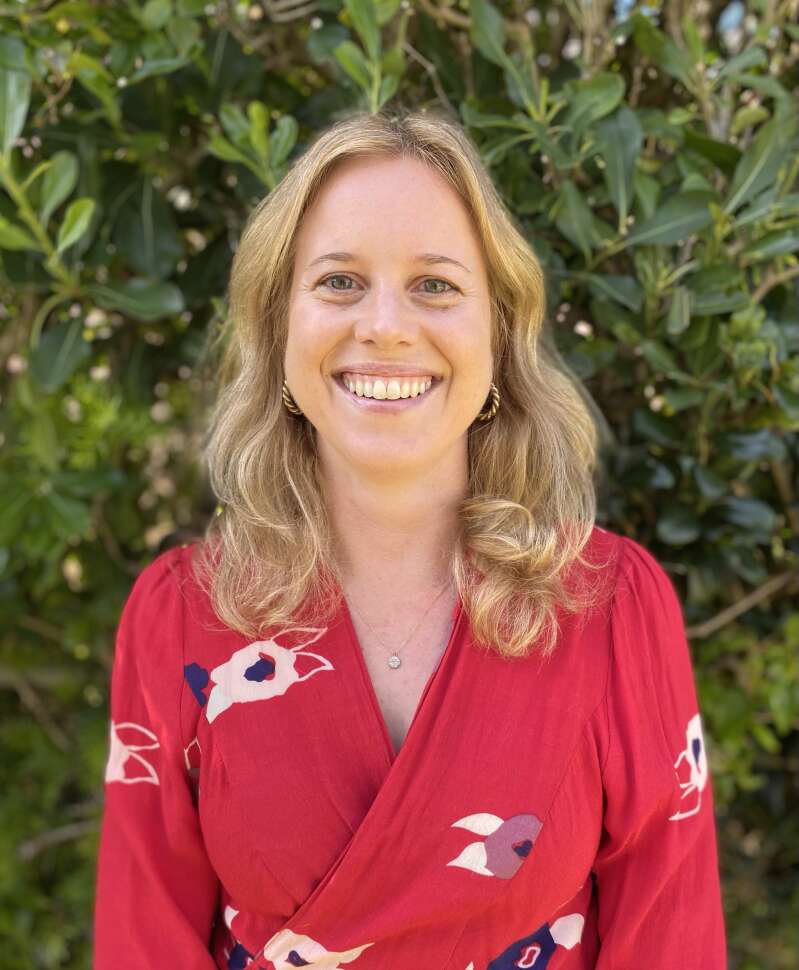 Although she'd already had a nod from British Vogue, getting a personal message from Alicia Silverstone about her clothing line was "quite a shock" for Kim Deuss.
The American actor and environmental activist "really liked the design aesthetic" and all that the brand stood for.
"She reached out to me. She somehow had found my brand on Instagram," said Ms Deuss, who launched Daughters of Summer in 2019 using fabric made from such materials as ocean plastic, fishing line, landfill waste and carpet.
"I didn't think it was real. I thought there was no way the real Alicia Silverstone was messaging me, but I looked at the profile and it was verified. I freaked out! I was a big Clueless fan growing up. I responded with look books of the collections that I had and said I'd love to send her some merchandise."
Silverstone selected four styles and asked for her favourite, the Sienna one-piece, in marine blue and black. She also chose the Nora maxi dress, a cover-up from Ms Deuss's new collection.
A passionate environmentalist, the actor wrote about "living your healthiest and happiest life to the fullest, while taking care of mama Earth" in her 2009 book, The Kind Diet. Her website, The Kind Life, is billed as "a fantastic resource for those who want to delve deeper in the world of healthy, green eco-friendly living".
"I actually wasn't aware that Alicia herself is a very big environmental activist and also she's vegan, so the ethos of the brand really aligned with her values," Ms Deuss said.
"It's kind of exactly how it happened with Vogue UK. I [initially] thought it was a hoax because I'm a very small brand. I'd just started out, I was in my first year of business, when I got an e-mail from Vogue magazine and they said they saw my brand on Instagram and would like to feature [it] in the magazine."
Silverstone who is "in the process of filming a new series for Netflix" wrote back to say how much "she loved the pieces" and recommended them in a blog on her site about sustainable swimwear brands.
"She also posted some pictures on her feed and in her Instagram stories," said Ms Deuss whose designs have also featured in New York Times Magazine, Vanity Fair, Travel + Leisure, GQ and Glamour. "It was quite a shock.
"Being a small business – and I'm fully funding the business myself – I have a very limited budget for everything, including marketing. So it's quite surprising, I think, that my small marketing budget is getting the attention of magazines and celebrities alike."
As she learnt through her marketing courses, such attention helps raise awareness of her brand in a way that traditional advertising cannot.
"A customer needs to see you in multiple locations, not just in an ad. If they see you in a magazine or if they see their favourite celebrity or someone that they follow wearing a specific brand it builds trust with that potential customer and so you go from someone not knowing who you are to following you on Instagram, on Facebook.
"The more posts, the more they see your brand popping up in different places, the more they're likely to go ahead and make a purchase."
Despite that success, Covid-19 has brought challenges. Ms Deuss's US manufacturers were forced to close for several months in 2020 which made it impossible for her to launch a collection that year.
"They finally finished production this past spring but they didn't communicate with me that they were going out of business and had hired people, temporarily, to finish my product.
"But they weren't familiar with the product so there were all kinds of things I needed to get fixed and because they were no longer in business I had to hire a new factory to resolve all the issues."
As a result the collection she had intended for 2020/21 didn't launch until July.
"So it's been really challenging but I think every business is hurting from the pandemic," Ms Deuss said.
On the upside, sales have been better than expected. Silverstone's posts to her 1.7 million Instagram followers have helped. A photo of the actor wearing one of Ms Deuss's dresses in France with Christian Siriano of Project Runway fame, received more than 52,000 likes.
"I have seen an uptick in followers on Instagram and generally I've seen more people following and a drive to traffic on the website," Ms Deuss said. "So I think that has been really great – and just to have the kind of recognition from someone of her stature."
The designer, who worked for large corporate brands such as Izod and Banana Republic, said it was always her plan to grow Daughters of Summer beyond swimwear.
"I kind of wanted it to be a lifestyle brand so I'm going to continue to expand upon the offering of clothing. I'm doing tops and bottoms – easy to wear pieces that are very transitional so you can wear them day to night. I like the idea of something that's versatile, that's not just for the beach; kind of like resort wear.
"[I'm also hoping to] get into some accessories. Maybe beach bags and stuff like that. I'll just continually expand the offering."
Daughters of Summer is available at Tabs on Reid Street and on the website www.daughters-of-summer.com