Xquisite cupcakes a hit with customers
Created: Sep 25, 2015 08:00 AM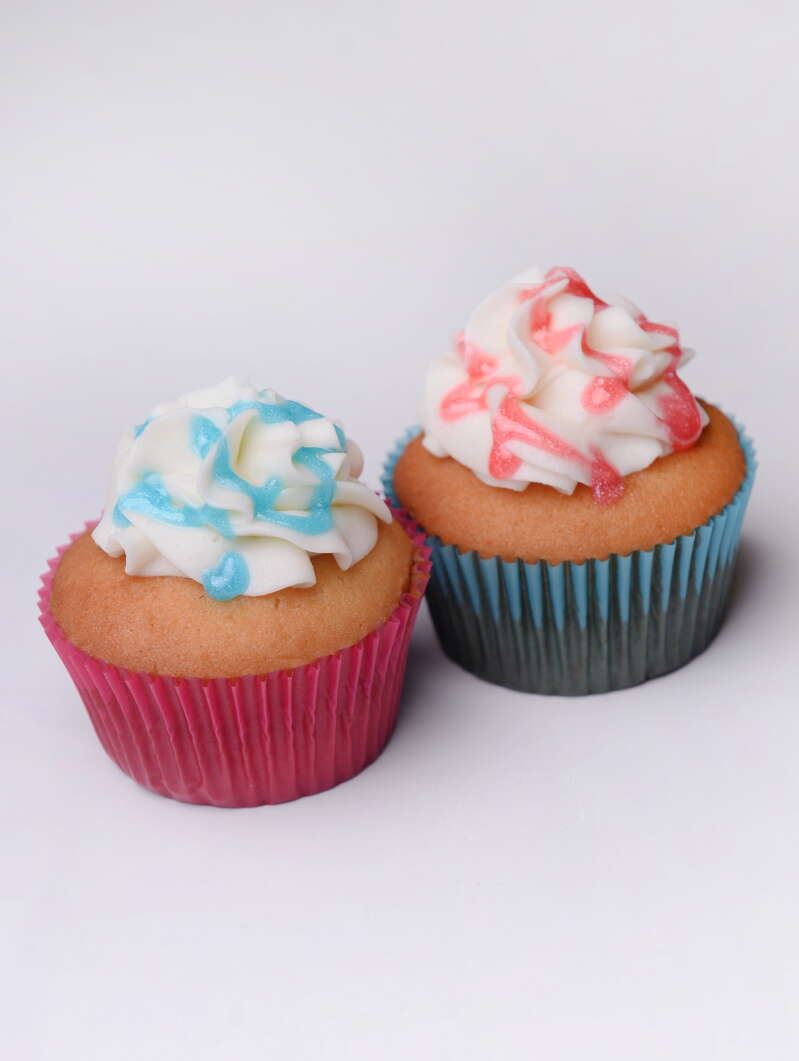 Michelle Weldon's decadent cupcakes have become a hit in the past five years.
The 29-year-old has created a range of unique flavours in her home kitchen that she peddles under the name Xquisite Treats. She can give you chocolate but prefers more original offerings such as eggnog and rum or apple pie and vanilla buttercream. She spoke with Lifestyle about her decadent desserts.
How did you get started making your cupcakes?
It all started back in 2010. I was going away to visit a friend of mine who was in school and wanted a bit of extra spending money before I left for my trip. I thought to myself the fastest way to get some money in my pocket at the time was to bake something. I grew up watching my mom [Laverne Albouy] bake. She never got us store-bought stuff like cookies or cakes, she would make everything from scratch.
What happened after that?
Well the orders that I got for the trip turned out to be more than I expected. I had e-mailed some co-workers on my job and a few of my mom's friends. I also told my roommate and he told some of his friends and it went from there. I didn't think so many people would want homemade goods and wasn't sure that they'd want to pay for it, so that was a surprise in and of itself. People would ask 'Can you do this or that?' Some people wanted pies, cheesecake or cupcakes. I had one lady who wanted fruit skewers. The orders starting coming in over a three-week period and I've been trying out different flavours ever since then.
What made you decide to turn it into a business?
From that bake sale I was able to make about $600, which was a little extra cash for my trip. Then while I was away I said I could probably start a little side business. I started putting a bunch of recipes together, then I hit the ground running with my baking. I went online and searched for cupcake recipes and started looking at what other people were doing. And from there I thought I could tweak that, add something into it, take something away. There was a lot of trial and error, but my friends didn't seem to mind. They would eat whatever I made.
What are some of your signature recipes?
One of the first cupcakes I became known for was the apple pie and vanilla buttercream cupcake. I started that one with my mom's apple cake recipe. I wanted to do a cupcake version, but not just with the apples on top. I thought I would use the apple pie filling and put them in the middle. Everyone loved them and thought it was the best thing ever. So for a while that was the one thing everyone was asking for. It really does depend on the time of year. One Christmas a customer asked me to make an eggnog and rum cupcake. People put rum in everything and there's already such a thing as a rum cake, so I figured why can't I try to add alcohol into a holiday cupcake? All baked goods need a liquid agent. You can put anything in a cupcake. I also do a Shirley Temple cupcake. It's a grenadine and Sprite cupcake with maraschino cherries. The juice from the cherries is also in the icing and there's a cherry on top for garnish. Other unique flavours I do are the Snickers and Twix cupcakes and an orange creamsicle.
Where do you see this all going with Xquisite Treats?
I've been doing this for five years next month. I would eventually like a storefront one day where I can do this all day. I like to try new things not only with the flavours, but also with the decorating. I went from the early days when I was using the Betty Crocker icing to today where I made everything from scratch, even the candy melt decorations.
What's been the biggest challenge in starting a side business?
Finding time to do them sometimes. I have to get up and go to work and then when you come home you don't want to do anything, but you still have to fill the orders and make sure the customer is happy. Sometimes you just have to suck it up and do it whether you want to or not. I figure I've made this commitment to these people, they are expecting to have their treats at the end of the day. Another challenge is getting all the ingredients. They don't carry everything I need on Island, so I've had to make rush orders from overseas to get certain flavoured candy melts here on time.
And the biggest reward?
A thankful customer. When you see someone is happy that you have done this for them and have gone out of your way to fill their orders and get a 'thank you', it's all worth it. I had to fill an order for Valentine's Day in 2013 and I was up until 4am. I had about 14 orders that night. I had one person who came to find me afterwards to say how much they appreciated what they got. Another time a woman came up to me in the MarketPlace and said she had my cupcakes almost a year ago and had been looking for me ever since. She spotted me by my Xquisite Treats logo on my shirt. It would be great to have my own shop one day so I could get up and do something I love every day of the week.
Any advice to aspiring bakers?
Just go for it. If it's something you really want to do, it's worth it to take the chance. There's always a possibility you will fail, but if you don't make an attempt you will always have that 'What if?' feeling.
• Contact: xquisitetreats@hotmail.com or look for Xquisite Treats on Facebook