Club offers hope to parents with picky little eaters
Updated: May 04, 2021 08:19 AM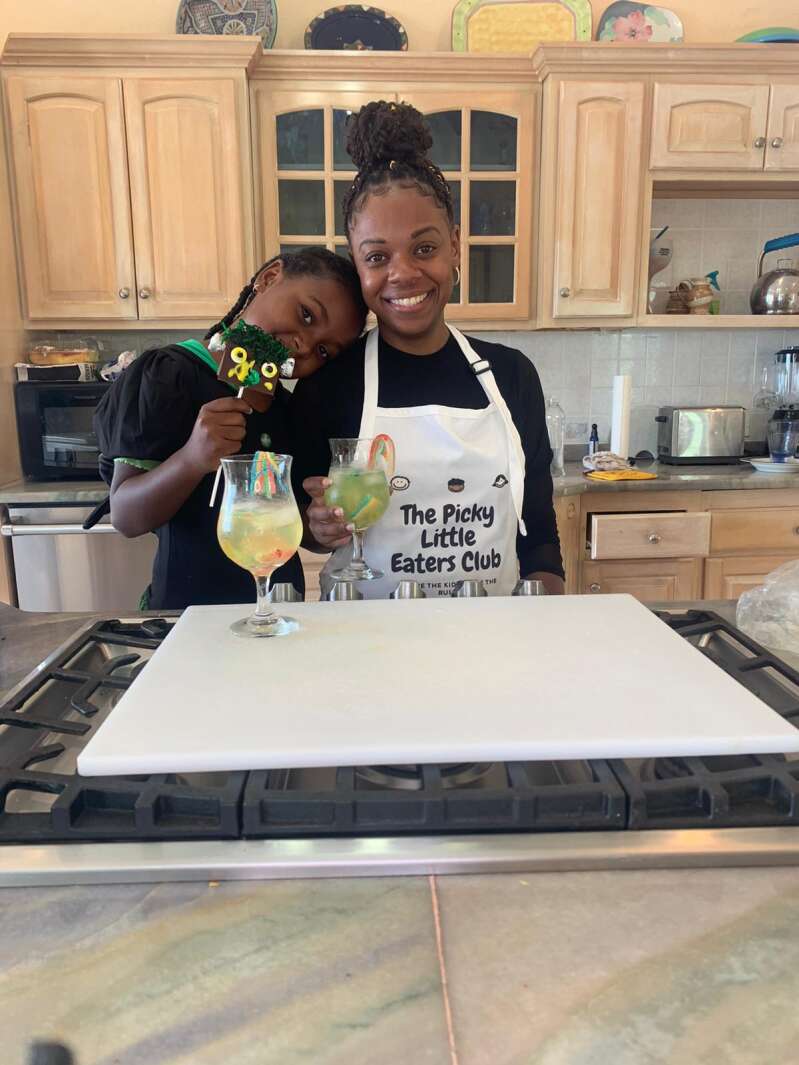 Tips on helping children try new foods
Introduce new foods to your child, slowly, but surely.
Do not make the dinner table a battleground. Make it a pleasant space.
If they do not like something do not force them to eat it.
Have your child help in the kitchen so they get used to being around different types of food.
Everybody has an opinion on the best way to get a picky child to eat.
Grandma's tried and tested method? Eat, or go hungry.
Uncle Joe, who has no children, insists you should stick the food back in the fridge until the next meal.
Meanwhile well-meaning neighbours – also without kids of their own – keep banging on about reward charts.
Frustrated parents now have another option: The Picky Little Eaters Club.
In spite of its name, children do not have to be picky about food to join. "They just have to have a love of cooking and want to learn more," said Dakia O'Brien, who started the club with help from her eight-year-old daughter, Rhielle Ming.
Together, they came up with the idea of a monthly subscription – a box filled with cooking, baking and nutrition videos, a community forum and cooking gadgets.
The couple partnered with Kamilah Cannonier of Sweet Saak Bakery, who will give baking lessons, and Natalie Bean of Eat Well Children BDA, who will teach about nutrition.
"I was horrible as a child, I really did not give things a try," said Ms O'Brien, a trained chef who works in the Bermuda College's Culinary Arts Department. "The food I hated most was peas."
Her daughter finds mushrooms equally repulsive.
"I don't think she likes the texture," Ms O'Brien said. "Rhielle has grown up in the kitchen. She has seen me cook. She is no stranger to food, but the crazy part is, even though I am a chef, I am not exempt from her random food likes and dislikes."
She was in North Carolina, working towards a business degree at St Augustine's College, when she discovered the culinary arts programme at nearby Johnson & Wales University.
After a tour of the campus she decided to make the switch, and graduated in 2010.
Ms O'Brien joined Greg's Steakhouse shortly after and then ran a catering business, Wild Wing Wednesday, for eight years.
She was not particularly bothered by Rhielle's pickiness with food when she was a young child.
"I was busy," said Ms O'Brien. "If she wanted to eat chicken nuggets I was happy with that, as long as she was getting the right nutrients."
As Rhielle got older however, she was eager for her to be a bit more adventurous with her eating and started to do some research.
"Sometimes it is a sensory issue, and sometimes the child just has not been exposed to the food enough," she said. "It takes 12 different exposures to a certain food for them to start to recognise it or even want it. Exposure doesn't even mean them tasting it. It means just them knowing what it is. Education is a big part of things."
Sometimes the issue is as simple as a power struggle between the child and their parents. Getting past that, takes a lot of patience.
"You have to want to do it," she said.
When Rhielle recently ate fettuccine with mushrooms, it was a minor victory for them both.
"To me mushrooms in fettuccine is a no-brainer," Ms O'Brien said. "Normally, I would put in eight mushrooms. She said she would accept four. So it is baby steps. Can I get her to eat a raw mushroom? Or maybe a stuffed mushroom? Maybe not, but progress was made.
"She is definitely more open to eating different things. She is excited about the journey for herself. I am not saying I get her to eat everything that I want, but it is less of a struggle."
Ms O'Brien hopes that by seeing Rhielle try new foods children watching the Picky Little Eaters Club videos will be inspired.
An added benefit is it gives members the opportunity to get familiar with their own cooking space, she said.
"Also, it adapts to different skill levels. Some people are shy about their talents and some not so much. In your own space and doing it in your own time, you can move as you wish. Also, parents don't have to feel committed to a schedule. As long as you complete the lesson by end of the month, you can do it when it is right for you."
She's excited for the launch of The Picky Little Eaters Club on June 1.
"Kamilah will do Johnny Bread and Natalie will do instruction on nutrition," Ms O'Brien said. "I will teach subscribers how to make macaroni and cheese.
"They will learn how to make a roux. This is fundamental stuff, but even some adults don't know how to make a roux. The cool tool of the month will be a whisk. There will be egg whisks, dough whisks and a whisk they have probably never seen before in their life. We will teach them how to use it."
Parents shouldn't expect that the club will have their children eating Brussels sprouts in a month, she warned.
"Give them a little bit at a time. Understand that it is okay if they don't like something."
The Picky Little Eaters Club costs $150 for one month. For information: www.thepickylittleeatersclub.com; @pickylittleeatersclub on Facebook and Instagram; info@pickylittleeaters. The club is aimed at ages five to 12 but will accept older or younger children if parents think they might benefit