The celebrations are near
Created: Dec 17, 2021 08:00 AM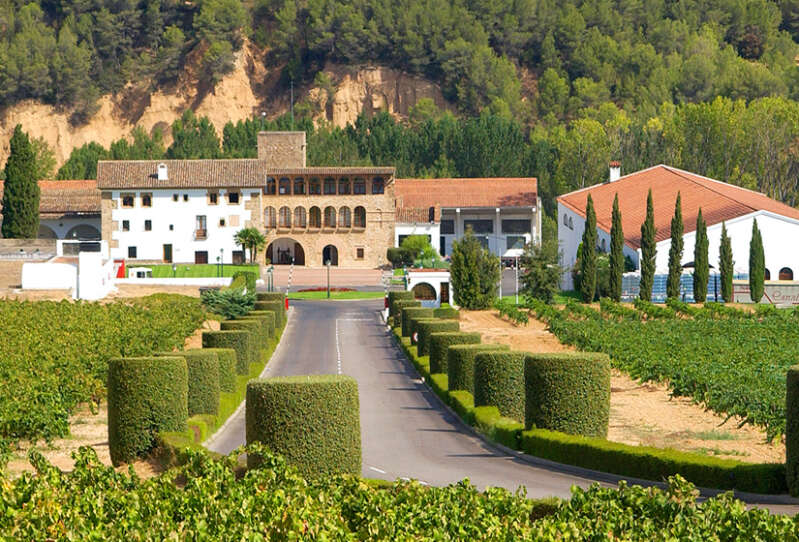 A few days ago, I was out at the end of Spanish Point Park watching the setting sun and I noticed a couple sitting on the grass at the water's edge. They were sharing a bottle of bubbly that they were pouring into slender, flute shaped glasses. Although tempted, I was of course too polite to ask whether it was Champagne or a less costly bottle. Flutes are best suited for the latter as they do not totally display all the aroma, bouquet and taste of the wine and so can hide an occasional slight flaw. Champagne and other top sparklers really should be served in a wider tulip shaped stemware of even a 'Chardonnay glass'.
On another note, regarding music and wine, may I compare stereo systems and stemware. One should be unaware of any influence of amplifiers and speaker systems, as they should just be the conduit through which pure undistorted and unaltered music flows. I feel the same way about the wine glass, which I prefer to be crystal, as it can be thin, unobtrusive, and lightweight, and of course it should be the correct shape to best reveal characteristics of the grape variety or blend. No matter how good the wine may be, I just cannot enjoy it in a clunky glass.
There are a dozen recent arrivals on our list of sparkling wines and the season is upon us so let me mention a few. Cavafrom Spain does not quite match the total production of Champagne, that is about 300,000,000 bottles annually, but it comes close at 250,000,000.
Located outside Barcelona, Segura Viudas is an iconic winery, quietly basking in the sunny vineyards of the ancient wine region of Penedès. The origins have been traced back to the 11th century – the time of the Iberian Crusades. Although it is fermented individually in the bottle, like Champagne, our Segura Viudas Brut Reserve Cava is produced from the Spanish Macabeo, Parellada and Xarel-lo grapes. Canadian critic Natalie Maclean calls it a "superb value" and rates it 90/100. She also describes "lovely yeast notes on the nose with some toasted apple and almond on the finish". Prosecco, from Italy, has certainly become the recent darling of this market, but you really should not ignore Cava if you are seeking bubbles. $19.35(Stock #9106)
Since 1900 the area of Alsace has been making a sparkling wine that they call Cremant and they employ the traditional method used in the Champagne district. We have the 2015 Domaine Amelie & Charles Sparr, Cremant Blanc 'Celebration' which is certified organic and is produced with pure Pinot Blanc grapes from several highly suited villages in the heart of Alsace. It stands out for a fine and elegant sip: a fragrant and lively sparkling wine, suitable for convivial moments. It shows straw yellow with greenish reflections and an intense nose with notes of white fruits, spring flowers and fragrant touches of toast. It is satisfying with a fresh and creamy taste. $29 (Stock #7615)
We have many Prosecco bubblies from Italy and one of the recent arrivals is Pasqua Romeo & Juliet Rose Prosecco that celebrates the world's greatest love story, that took place in Verona, the home town of the Pasqua family. The label features a photo of the messages of love left at 'Juliet's House' by visitors to the area. $21 (Stock #8855)
All Prosecco is made from the Glera grape, but in this case, to get a pretty pink colour, a little Pinot Noir is included. The wine is fresh and has lively and lush raspberry notes. I should mention that we also have the standard 100 per cent Glera Pasqua Prosecco in this R & J line and it is the same price, but the stock number is 8854.
You may know that Champagne is mostly made from red grapes – Pinot Noir and Pinot Meurnier, but also some Chardonnay. If they decide to use only the last-mentioned varietal then they call it Blanc de Blancs and to my mind it is the most delicate.
Schramsberg, in northern California, who produce very fine and traditional sparkling wine, has quite a history as Robert Louis Stevenson wrote about enjoying their wines on his honeymoon. Much later, in 1972, President Nixon took their Blanc de Blancs to China for a toast to friendship. Schramsberg Blanc de Blancs has been produced since 1965 and we have recently received the 2017 vintage. Their style of Blanc de Blancs is dry and crisp. Small lots of malolactic and barrel-fermented wines are added for complexity. The wine is aged on the yeast lees in the bottle for almost two years prior to disgorgement. With its vibrant, fruitful, and crisp nature, this sparkling wine will maintain its freshness, structure and refined finish for many years, even decades, following its initial release.
Wine Spectator and Wine Enthusiast magazines give it 93 points, with the first stating, "lithe and delicately balanced with vibrant lemon custard, blanched almond and steely citrus tones that take on richness and speed on the long finish". $40 (Stock #7023)
With wonderful Champagnes like Laurent Perrier, Devaux, Deutz, Nicolas Feuillatte and the recently arrived Piper Heidsieck I will be featuring reviews later this month to help you with your selections. I often think of my first visit to this quite small appellation with my new bride, back in 1980. We were in Paris and an impressive limousine arrived, along with a uniformed and white gloved chauffeur to take us to the cellars of Piper Heidsieck some one hundred miles to the north-east. When I commented on their generosity, they explained that they treated all countries the same, regardless of size. What a lovely attitude!
This column is an advertorial for Burrows Lightbourn Ltd. Contact Michael Robinson at mrobinson@bll.bm. Burrows Lightbourn have stores in Hamilton (Front Street East, 295-1554) and Paget (Harbour Road, 236-0355). Visit www.wineonline.bm