A good reason why
Created: Feb 17, 2023 07:58 AM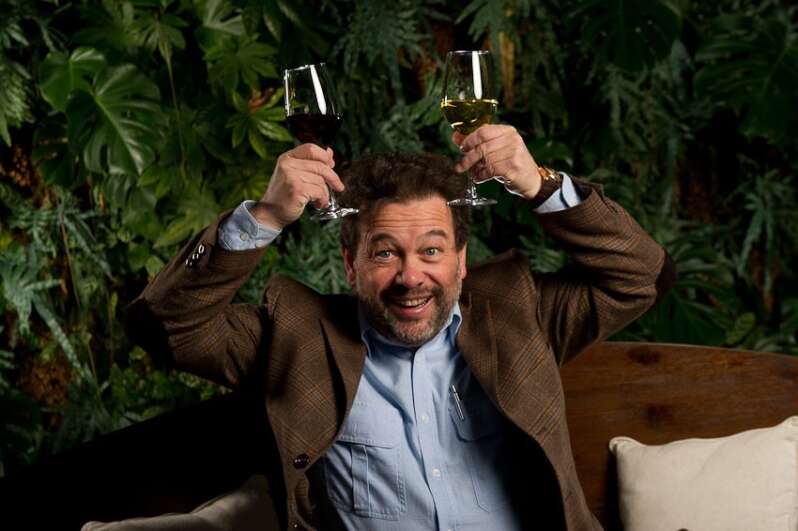 A few years ago, I made the decision to include the four-digit stock code with the wines that I write about. As we import from over a dozen countries that often speak different languages – and not very familiar technical terms are sometimes used – I just thought that it would make it easier to ask for some wines in our shops.
For instance, you could ask for stock #9433 or 2019 Chapoutier Domaine de Bila-Haut Côtes-du-Roussillon Occultum Lapidem Rouge, that appears to me to include a language that we used to say at school was "dead as dead could be".
Thank heavens the internet tells me that "occultum lapidem" meant "hidden gem" to those ancient Romans! This organic blend of syrah, grenache and carignan is described in this way by the winery: "Syrah, with its savage aromas of scrub and spice. Grenache, so full of surprises and carignan for mineral wines with crispy tannic notes. However, Michel Chapoutier wanted to obtain more via this site, to seize the quintessence. It took him six years of standing back, observing, and analysing to give life to this precious and exceptional wine.
"Grenache grapes from 70-year-old vines, grown on a magnificent plot in the heart of the 'Garrigue' scrubland. Enthusiasm, richness, and complexity. Then syrah grapes, ripened slowly on vines grown on clayey limestone soil giving powerful, silky-smooth tannins, and blended with syrah grapes grown on the company's most beautiful schist-based land. An elegant bouquet and a sophisticated flavour in the mouth. Also, exceptional because it is bold, like the people who gave this land its identity."
Leather dominates along with intense aromas of pepper and black fruits; a rich and intense match for hearty dishes. I could not find any reviews on the 2019, but the 2018 garnered 92 to 94 points. $28.85.
Now we move on to a rare and very small production 2015 Bertrand Clos D'Ora Minervois-la-Livinière, a biodynamic blend of syrah, grenache, mourvedre and carignan that is deep garnet in colour and offers currant and boysenberry fruit flavours edged by white pepper, cured meat and dried herbs. On the palate, its tannins are mature, subtle and intense. The black fruit aromas are a lead-in to a persistent depth of flavours.
Robert Parker's Wine Advocate awards it 95/100 and says, "Gerard Bertrand's icon project is the Clos d'Ora, a biodynamically farmed nine-hectare estate. A blend of the region's four grapes aged a year in oak and another year in bottle prior to release. It's certainly the most supple and creamy-textured of the 2015s from Bertrand, marrying red berries seamlessly with hints of coffee-tinged oak and resiny notes of native garrigue.
"Although full-bodied and undeniably ripe (the alcohol is 15.5 per cent but there's no heat), it's far from monolithic, showcasing complexity and elegance rather than brute power. I've been deliberately conservative with my ageing estimate because of the wine's lack of track record and relatively young vine age in the syrah and mourvèdre components." $220.15 (Stock #7296).
Now we move to the Rioja area in Spain for a bottle of 2019 Cune Crianza. Part of the classification here is based on age. To be called a "gran reserva" the wine must be at least five years old and have spent two of them in barrel before it can be released. Reserva requires three years, and again, two of them in barrel. Our crianza today has to be at least two years old and spend at least one in wood. No age requirement is stipulated on a Spanish everyday generic wine.
Cune is one of my favourite producers and this very inexpensive crianza offers red berries, elegance, and some spice with garnacha and mazuelo. A fine 92/100 rating is given by the Wine Enthusiast along with this description: "Aromas of blackberry and butterscotch set the scene for flavours of black cherry, dark plums, toffee and violet that are dropped into plush tannins. This wine slowly winds down into a bright, fruit-filled finish. Best Buy." $23 (Stock #9734).
Only made in exceptional years we have 2018 Rioja Contino Vina del Olivo, a blend of tempranillo, graciano and mazuelo. It is not often that we see a few top critics all agreeing on the score exactly, but with this wine The Wine Advocate, Tim Atkin, Luis Gutierrez and James Suckling all rate it 95/100.
Parker's Wine Advocate writes, "The 2018 Viña del Olivo comes from a plot planted in 1980 that has different soils from the rest of the property, which is mostly alluvial. Here, the soils are composed of clay and limestone. It's 85 per cent tempranillo, 10 per cent graciano and 5 per cent mazuelo, which is fermented in 1,000-litre French oak vats followed by 16 months in barrel and a further three months in oak vats.
"This is raw and young, but it's already been released because the wine sells like hot cakes. It's marked by the toasted barrels and has all the baby fat it needs to be rendered invisible with time in the bottle. It has very good freshness and round and sophisticated tannins with purity of fruit and finesse." This is owned by Cune and shows what they are capable of. $110 (Stock #8838).
Today we have spoken French and Spanish and will wrap it up with some Italian – 2020 Cantina Mesa Buio Carignano from sunny Sicily. The carignano grape produces such an intense and dark wine that they call it "buio" which translates as "pitch black". Dark ruby in colour, it has elegant aromas of ripe plum and red fruits framed by black pepper spice notes. Unoaked to showcase the characterful fruit, the full-bodied palate is balanced between tannins and vibrant acidity leading to a long and vibrant finish. Pair with grilled red meats or tuna, pasta and rice dishes with duck or pheasant sauces, and Sardinian pecorino cheese. James Suckling and the Wine Enthusiast rate it 92 points. $29.50 (Stock #8917).
This column is a paid for advertorial for Burrows Lightbourn Ltd. written by Michael Robinson. He can be contacted at mrobinson@bll.bm. Burrows Lightbourn have stores in Hamilton (Front Street East. 295-1554) and Paget (Harbour Road, 236-0355). A selection of their wines, beers and spirits are available online at www.wineonline.bm.