Barnum sings on steps of City Hall
Created: Feb 13, 2021 08:00 AM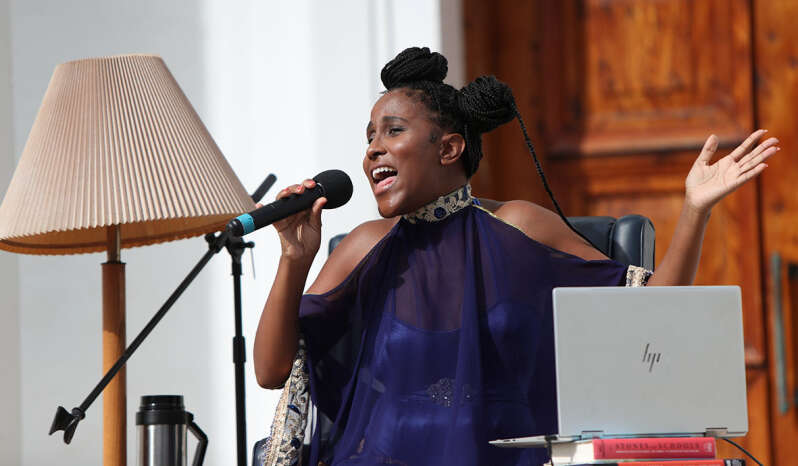 The steps of City Hall in Hamilton offered a welcome return to the stage yesterday for singer Joy T Barnum.
Ms Barnum kicked off the Creatives Live! series from the Department of Community and Cultural Affairs with an hour's music based on St Valentine's Day, plus some songs inspired by February as Black History Month.
She said she helped pass the time over coronavirus restrictions from last December by posting songs on the TikTok video share network.
Ms Barnum added: "It's thanks to the Department – I got something on these front steps back in December from them as well.
"I've been coping emotionally. Financially, I've been getting work through teaching.
"Today I'll do a mixture of some covers, some originals – I'll hit some country, some Christian, and some of my favourite 80s songs from listening to the radio."
The socially distanced series at City Hall will continue on February 27 with The Unit Band.