Bluebirds on the agenda for lecture
Updated: Mar 15, 2021 03:49 PM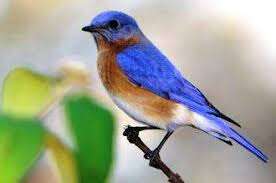 Bird lovers will get the chance to learn more about one of the island's species at a virtual lecture this month.
Janice Hetzel of the Bermuda Audubon Society will explain why eastern bluebirds need support at this time of year – and how residents can help them thrive.
The audience will also learn about NestWatch, an online monitoring and data collection programme designed to assess the state of the breeding bluebird population.
The lecture will start with a short talk by Andrea Webb, who became a bird enthusiast as a result of the coronavirus pandemic.
The lecture will start at 7pm on March 25 on Zoom.
For more information, contact Lisa Greene at elgreenebda@icloud.com