Schools remember the dead of 9/11
Created: Sep 11, 2021 07:51 AM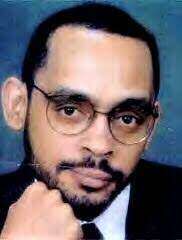 Two schools yesterday held services to remember former pupils killed in the 9/11 terrorist attacks in New York 20 years ago today.
Rhondelle Tankard, at Warwick Academy between 1982 and 1987, and Boyd Gatton, who left Saltus Grammar in 1980, were both at work at the World Trade Centre in Manhattan when hijacked passenger planes crashed into its twin towers on September 11, 2001.
A second former Saltus pupil, Robert Higley, an American citizen, also died in the attack.
Ms Tankard, 31, from Devonshire, had been working as a broker at the World Trade Centre for only two days when terrorists from Osama bin Laden's al-Qaida flew two passenger jets into the twin towers.
She had been seconded from reinsurance firm Aon Bermuda to the company's New York office.
Jane Vickers, Warwick Academy's director of development, said at the school's service that Ms Tankard was an "enthusiastic" member of the school family who had common sense and a sense of humour.
Ms Vickers added: "Rhondelle is fondly remembered by staff that still work here as a self-confident and enthusiastic young lady, who made a significant contribution to the school.
"She had a wonderful sense of humour along with possessing good common sense.
"During her time at Warwick Academy, Rhondelle excelled in music and was a member of both the orchestra and choir. She completed the Royal Schools of Music exams in piano, theory and violin.
"She made a significant contribution to Warwick Academy.
Ms Vickers said: "We pay tribute to Rhondelle and all who lost their lives, including Saltus alumni Boyd Gatton and Robert Higley.
"Let us always remember them and also the capacity for human kindness even in the darkest of times, and the triumph of humanity over hate."
Mr Gatton, 38, moved to New York in 1992 and was working as an operations officer for Fiduciary Trust.
He was on the 97th floor of the south tower on the morning of the attacks.
Denise McAdoo, Saltus' director of advancement and alumni relations said at the school's commemoration: "As an American, and a citizen of the world during these attacks, the impact was profound and the memory of all who were lost that day – and in the days that followed – will never be forgotten.
"To Boyd and Robert – your memories at Saltus live on."
Alyssa De Silva and Vincent Darrell, the school's head prefects, laid a wreath at the plaques to commemorate Mr Gatton and Mr Higley.
Pupil Gareth Cooper, a musician, played the traditional Last Post after a moment of silence.