Survey shows overwhelming support for tributes to Flora
Updated: Oct 16, 2021 07:57 AM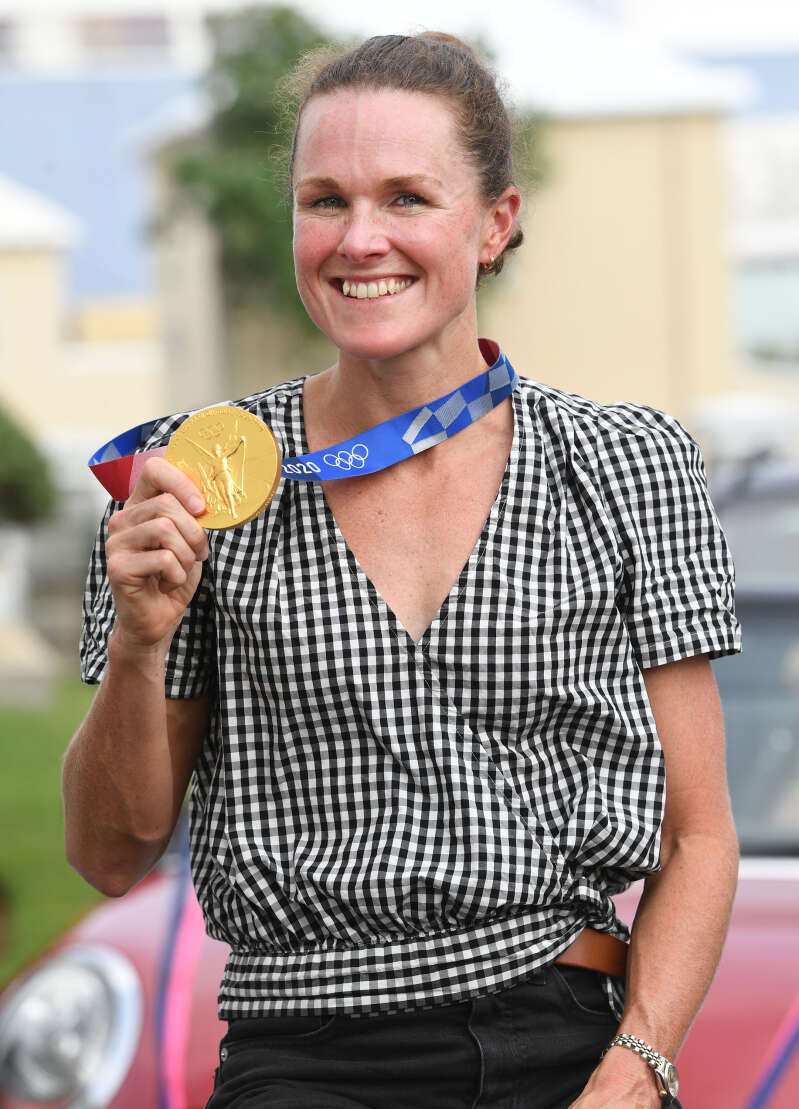 A survey has revealed overwhelming support across demographic groups for a salute to Bermuda's Olympic gold medal victor Flora Duffy.
Narrative Research Bermuda found 98 per cent of the population backed at least one way to commemorate the triathlete.
The firm, which ran its independent survey in September, found 49 per cent supported the announcement by the Government of next Monday as Flora Duffy Day as a public holiday.
The pollsters said support for the day commemorating her gold medal win at the Tokyo Olympics in July had "no statistically notable differences in opinions across population subgroups and parishes".
Responses suggested "unity on this choice of recognition".
Other tributes just as popular were renaming of a sporting facility after Ms Duffy, at 54 per cent, and adding the champion to the list of National Heroes to be celebrated each year, at 52 per cent.
There was 22 per cent support for placing a statue of Ms Duffy in a prominent location.
Other celebrations of Bermuda's first Olympic gold medal were naming a public building or bridge after Flora Duffy, at 21 per cent, and "celebrating the achievement in some other way", at 8 per cent.
The company's Online Bermuda Omnibus survey polled residents aged 18 and over.
Results were drawn from 297 people on Bermuda Voice, the company's proprietary online panel of adult residents.
A margin of error could not be ascribed to the survey.