Utility pole damage causes blackouts
Updated: Oct 27, 2021 01:17 PM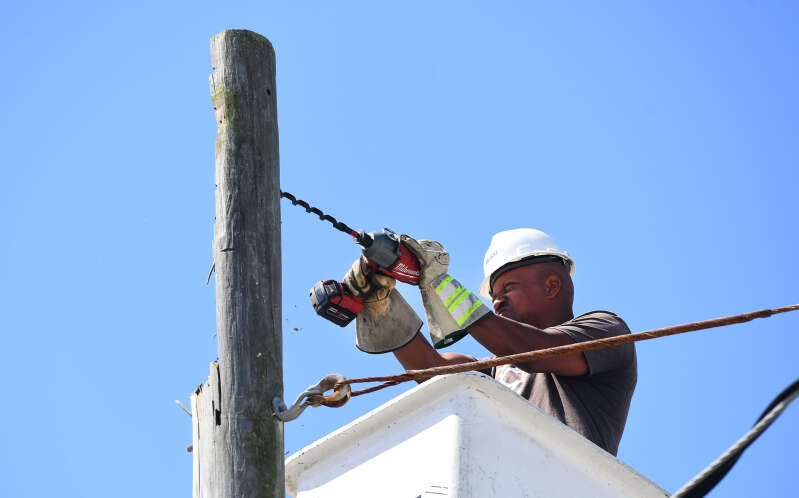 Damage to utility poles has caused outages in two separate parishes, Belco confirmed today.
Shelly Leman, the managing director of transmission distribution and detail, said that a commercial truck hit a pole on Serpentine Road, Pembroke around 10.30am.
The incident left about 170 customers in the area without power.
Ms Leman said that Serpentine Road from Woodlands Road to Ferrar's Lane will be closed to traffic for the rest of the day as Belco crews replaced the broken pole and repaired damaged wires.
In a separate incident, another utility pole in the White Hill area of Sandys caught fire shortly after 10am.
The damage cut power to about 950 residents.
Ms Leman said that crews were on scene to "repair damaged infrastructure and restore power to customers as soon as possible".
Belco customers can visit the outage map on the company's website for more information on current outages.